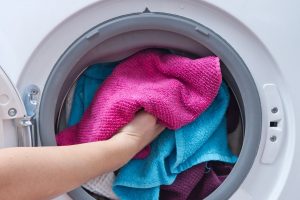 Washing clothes in the modern-day world has been made easy with the invention of washing machines. Using new technology can be a challenge sometimes, especially if you are new to machines, but using a washing machine isn't rocket science. Each machine comes with a manual that explains in detail and images how you are supposed to operate your washing machine. If you still didn't understand the explanation of your manual, this guide will help  you understand how to use a washing machine.
Also Read: Best Washing Machines in India
Preparing for laundry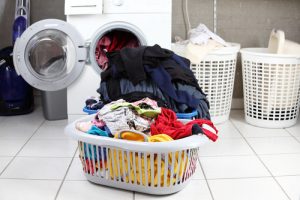 Like any other machine involving tasks, doing laundry with a washing machine requires prior preparation. One of the essential steps is to sort your clothes based on color, level of dirt, material, and sensitivity. This ensures that every piece of cloth has been given the right care, and other laundry mistakes are avoided, like discoloration and damage to sensitive fabrics. You can check the care labels on the clothes to help give them the correct care. Ensure that you use the suitable timing for every material.
Setting up the machine
Regardless of whether you are using a semi-automatic or a fully-automatic washing machine, there are indispensable factors to consider, like where you are placing the machine, water, and power consumption. It's important to understand that your machine will be using water and electricity and where electricity is concerned, precautions must prevail. Ensure that your machine is standing in a clean, dry place.
If it is a fully automatic machine, be sure to fix the water system as well as an outlet for draining dirty water. If it is a semi-automatic, a tap or a source of clean water and an outlet to drain water will do. Make sure you have everything ready, including detergents. You don't want to run your fully-automatic machine only to remember that you pushed the power button before putting the soap.
Machine settings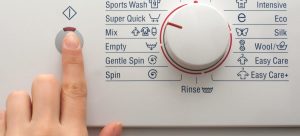 It is almost impossible to learn how to use a washing machine without learning the necessary settings and features of your washing machine. Everything is written or drawn on your machine has a meaning and function, and as we mentioned, it's nothing complicated.
Most modern washing machines come with a variety of features to make laundry easy and efficient. You can try familiarizing yourself with some as you get more familiar with your machine. For now, you only need to learn the basics and a few controls.
Prewash
Prewash is a primary setting that you can use if you have very heavily soiled clothes. This control tells your washing machine to first soak the clothes with warm water and detergent to soften and get rid of stubborn stains before washing the garments normally.
Handwash
The hand wash is a perfect method to deal with very delicate clothes. The spin cycle is minimized, which helps protect fabrics like lace and silk from machine damage. This works great as if it's the human hands washing.
Temperature
Temperature is critical, especially if you are using a fully-automatic type of washing machine. You need to know the various temperature settings in order to understand how to use your machine. The average temperature is around 40 degrees, but some soft fabrics like synthetics and wool are better washed at 30 degrees to reduce damage and shrinkage. Baby clothes need to be washed at high temperatures to keep bacteria away.
Fabric softener and detergent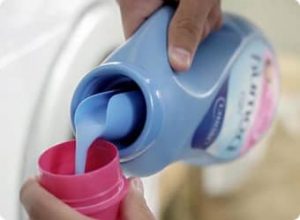 If you need to use a fabric softener to soften your clothes and leave them smelling fresh, you need to add detergent and fabric softer to your washing machine. Soap can be added to the washing machine before starting the laundry cycle. The fabric softener section is also just next to the detergent box. The detergent box also gives you the recommended amount to be used for every load. It's imperative that you do not exceed especially powder soap as it will leave a residue after the wash.
Machine cycles
After putting the clothes into the machine and starting it, you may be wondering about the series of sequences that your clothes will go through. You may also wonder about the noise it is making, particularly when wringing. Well, your machine is just doing what it's made to do like a pro. If you're using a semi-automatic machine, then you may be able to tell what is going on, but in a full-automatic machine, you cannot really tell what's going on.
Wash cycle: this is where your clothes mix with detergent as they spin.
Rinse cycle: here, the soap is being flushed out with water.
Spin cycle: this is the last and loudest cycle. It marks the end of the wash. You can also spot the machine spinning vigorously to remove any water in your clothes.
Conclusion
Washing clothes with a washing machine for the first time can be overwhelming, especially if you are alone. You may worry about not doing it right or ruining the machine, but don't panic. Once you have all the settings put correctly, you can enjoy using your machine as you marvel at its excellent job. I hope you liked this simple tutorial on how to use washing machines. Leave comments if you'd like to learn more.