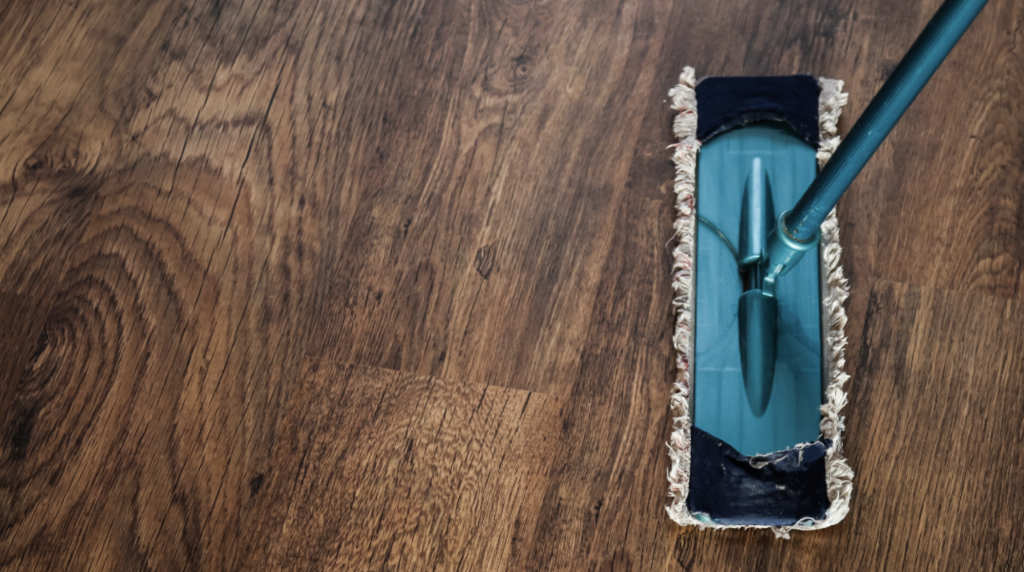 The piling up of dust and dirt is a common ground we have walked before. Most of the times, cleaning up after yourself is both- time consuming, and costs money.

But it doesn't have to. Just clean it yourself, use whatever disposable ingredients you have to cook up a concoction and you will be cleaning better than professionals, while spending less.
Plus the more DIY tricks you learn, the better you will be at coming up with your own versions of these. So, without any further ado, let's get down to it.
Hack #1 – Use Cream of Tartar to Clean All Plane Surfaces
If you are ever out of bleach, and you need an immediate cleaning fix for the old abode, simply mix 1 part cream of tartar, 1 part water, 1 part vinegar, and a few drops of peroxide.

This concoction will help you effortlessly clean tiles, your kitchen counter, bathtub, the markings on the bath tub ring, and even the pesky grout lines. You can always try these grout line cleaning tricks. So it's one of those all-in-one tile cleaning solutions you can depend on when an emergency strikes.
Hack #2 – Tackle Smelly Garbage Disposal with Lemon
We've all been there before. When you wake up in the morning and rush to your kitchen to brew your morning cuppa, a foul smell from the sink leaves you irked and distracted from smelling the fresh, hot coffee and the joy of morning.
But there's a shortcut, super easy hack to it, and you're gonna love it.
Simply, leave a freshly cut lemon in the disposal. If it does not dissipate your kitchen with fresh lemony smell, then it will at the very least neutralize the bad smell.
Hack #3 – Clean All Household Appliance Effortlessly
Fill up a bowl with half water, then add 2-3 tablespoons of vinegar and let it in the microwave. This will loosen up the sticky gunk, which you can now effortlessly wipe off using a rag.
You can do something similar with a dish cleaner as well. Just let it run through a hot water cycle, and it will do more than just loosen up the gunk, but clean it in the process as well.
Hack #4 – Keep Carpets, Sofa, and Chair Fabric Clean with Baking Soda Solution
Say goodbye to the days of hiring a professional to clean your rug and furniture. All you need are the following:
1/4 cup of white vinegar.
1 tablespoon dish soap.
2 cups distilled water.
Just mix the constituents, and spray the stained area. Let it rest for 10 minutes, then rinse with a clean dry towel and voila!
Hack #5 – Remove Gunk From Kitchen Cabinets
You will be needing baking soda for this as well. Baking soda seems to be the holy grail of all forms of cleaning ingredients.
Mix one part Coconut Oil(virgin) and one part Baking Soda and apply it on the greasy gunk. Leave it for 5 to 10 minutes, and then remove it clean.
Hack #6 – Use a Pillowcase & Baking Soda Solution to Clean Ceiling Fan
This one's a no-brainer. You just mix the dish washing liquid and Baking Soda, and apply/spray/pour it on to the ceiling fan (the solution needs to reach the backside of the blades).
The next step is to put the pillowcase on the blades, and then holding it tight and pulling it out, along with all the stored and precipitate dust.
Hack #7 – Use Rubber Gloves to Remove Pet Fur From Furnitures
You will know this if you are a pet owner. Pet fur is one of the most difficult things to keep out of furniture. And they stick to fabrics to stay. However, simply using a rubber glove to rub it off can help. Especially if you get a spiked rubber glove.
Hack #8 – Use an Air Purifier
This is not much of a hack as it is a necessity. In this age of ever inclining pollution, keep an air purifier in your home. This way you will have less dust and dirt to deal with, a better living condition, and every breath you take feels great.
Bottom Line
Cleaning house or decorating it, they are both equally easy and fun to do. I hope these hacks will help you keep your home clean.
As an added tip, focus on getting the right products for cleaning, and account for the small details like how much baking soda to use, the amount of vinegar that should be sufficient etc or else it might do more harm than good.