Food Processors are daily required for household purposes be it grinding, mixing, tosing, juicing or even making your favorite nariyal chutney. Food Processors come of various brands so one should be careful before making any purchase about the brands as the appliances regularly used might need maintenance at times and certain brands might not have good after-sales services. Here are some of the brands of best food processors in India including brief descriptions and their related links as follows:
Best Food Processors Brands in India
Philips
It is a Dutch Technology brand and has its headquarters in Amsterdam. It was founded on 15 May 1891 by Gerard Philips and Frederik Philips. This brand has focused on the field of electronics, lighting, and healthcare. It was the worlds largest manufacturer in the year 2013 revenues. In India Philips is like a mother brand for all electronics and lighting and we often don't even care about the product specs by just looking at the brand. The Philips Food Processors are the best sellers in this category because of its quality and after-sales services. You can click on the below link to view some food processors of Philips.
View all Philips Food Processors>>
Morphy Richards
It has its headquarters in Swinton Meadows and was founded on July 8, 1936, and has its specialization in home appliances like induction oven, kettles, coffee makers, food processors etc. The Morphy Richards food processor is the best seller category in the Indian market. All the jars required are provided with the food processors and is capable of catering to all kinds of requirements of the households. You can click on the below link to view some food processors of Morphy Richards.
View all Morphy Richards Food Processors>>
Bajaj
It was founded in 1926 by Jamnalal Bajaj in Mumbai. The group comprises of 36 companies which involve various industries like automobiles, lighting, home appliances, insurance, iron and steel, travel and finance. This brand is India based brand and has therefore made a lot of impact into the minds of the consumers. The Bajaj Food Processors are budget-friendly and caters to all basic needs of your households. You can click on the below link to view some food processors of Bajaj.
View all Bajaj Food Processors>>
Prestige
This brand was set up in 1996 and this brand is engaged in manufacturing and supply of healthcare and household appliances. This brand by the name itself has a great reputation in the Indian Market and are trusted by millions of users. The Prestige food processors are budget friendly and are capable of catering to all cooking needs from crushing to making chutney. You can click on the below link to view some food processors of Prestige.
View all Prestige Food Processors>>
Inalsa
Inalsa is a subsidiary of the Taurus group which is headquartered in Spain. The Inalsa is known for all basic home appliances that too at very affordable prices. Inalsa food processors are one of the best selling brands in the Indian market because of its efficiency and costing. You can click on the below link to view some Inalsa food processors.
View all Inalsa Food Processors>>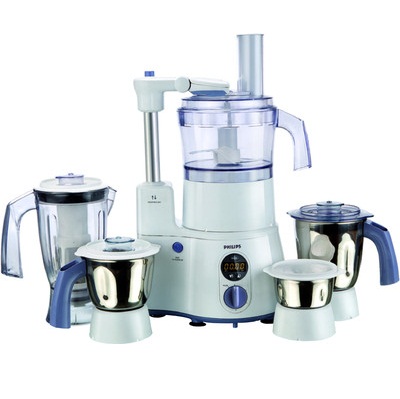 Did Not Find The Right Food Processors Of Your Choice?
Just click on the link below to find a great range of best selling Food Processors for your home at best prices.