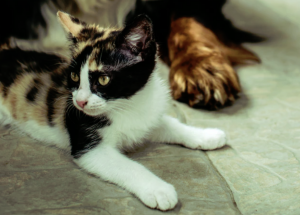 Leaving your pet home alone while you're at work or running errands can be just as stressful for the owner as it is for the pet. Many people opt to crate their canine roommates. Crates are often used to prevent injuries or destruction caused by separation anxiety.
Otherwise, some pet owners allow their pets to roam freely through the home when they aren't home. Smart tech can be useful for easing a pet owner's own separation anxiety.
What is Smart Home Tech?
Smart home technology is an automation device used within a home to keep an eye on things or make life easier. Think personal assistant devices, wearable activity trackers, etc.
Now that the market for human smart technology has been fulfilled, inventors have focused on smart tech for pet owners.
5 Smart Tech Options for Pet Owners
Devices that connect your home to your mobile phone are increasingly common among homeowners. As the home connectivity trend explodes, pet owners are finding more and more equipment geared toward our furry friends.
Here are 5 smart tech devices useful for pet owners.
1. Pet Cameras
Who among pet owners hasn't wondered what their cat or dog does when they aren't home? Is your pup secretly jumping on forbidden furniture? Does the cat really nap all day? Pet cameras can answer those questions and more.
The camera can be connected to an app on your smartphone that alerts you to movements. If the camera catches the pet misbehaving, pet owners can verbally correct them, depending on the device used. Many devices can also dispense treats to reward good behavior. You can also setup a CCTV camera at your home, you can find some best cctv camera models here.
2. Automated Food and Water
Automatic food and water dishes have been around a while. The older versions rely on gravity to refill a depleted bowl. Newer versions can be customized and connected to mobile devices.
Such connectivity can be useful if a pet owner is monitoring their pet's food or water intake. Smart tech automated food dishes allows the owner to control how much food is given during a specified period of time. Perfect for pets on special diets for weight management.
3. Smart Collars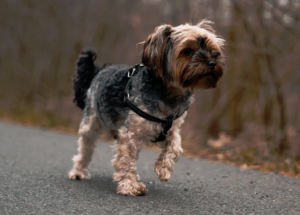 Smart collars can be set up with a wide variety of features and components. The devices can be used to track your pet's activity level, location and overall health. While microchips are useful in reuniting lost pets and their owners, they generally don't include GPS tracking.
Some brands of smart collars include not only GPS tracking, but also virtual fencing. The devices even allow owners to communicate verbally with their pets. Smart collars ensure pets are never lost again.
4. Electronic Pet Door
When you're home, you may spend the majority of your time letting your pet in and out of the back door. If you're held up doing errands or asked to stay late at work, making sure your pet has access to the outdoors can cause undue worry and stress.
Electronic pet doors are a viable solution to both of those problems. Unlike regular pet doors that are ripe for burglars to enter, electronic pet doors are safe.
A fob attached to the pet's collar causes the door to open. Once the pet moves a certain distance away, the door automatically closes. It can't be breached without the fob.
5. Self-Cleaning Litter Boxes
Self-cleaning cat litter boxes aren't a new concept. They've been available on the market for years. However, new technology makes cleaning the cat litter box easier than ever.
Connected to a smartphone, the litter box can send alerts letting owners know the cat has used the litter box. Or pet owners can set a cleaning schedule, which is useful if the cat is afraid of the noises of the mechanism.
Smart Tech is Home When You Can't Be!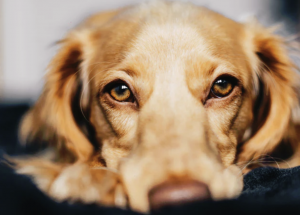 No one likes to leave their beloved companion at home. However, work and other responsibilities often make it necessary, even for just a short time. Pet owners can now stay connected with their pets 24/7 with smart home technology.
There are a lot of stresses and worries that can't be controlled. Take control of you or your pet's separation anxiety with devices that connect your home to your personal devices.