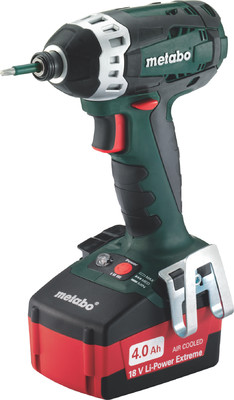 Planning to buy a Drilling Machine? We have some really good suggestions for you…
After you go through these point, do checkout our article on best drilling machines in India.
1) With Cord or Without?
This is the first of many important decisions to make while you are selecting the right type of drilling machine for yourself. There are several pros and cons to each type of drill:
– Cordless drilling machines are generally more convenient to use. As long as the battery remains charged, you can use them just about anywhere without the hassle of power cords. However, the catch here is the battery life which may not last for a very long time every time you charge it. In this sense, corded drilling machines have the advantage that you never have to wait for the batteries to charge and you can use them without any limitation of time.
– Strangely enough cordless drilling machines tend to be lighter than their corded counterparts. However, if you go for high power cordless drilling machines (in the range of 18V and 24V) then these are as heavy (or sometimes heavier) than the corded ones.
– You can avoid tripping over cords with the cordless drilling machines and hence term them as safer.
-Although there are several high power cordless drilling machine options available in the market, in general corded drilling machines give better torque and running time. With cordless drilling machines you may always be sure of getting more power for virtually endless periods of time.
– The lifetime of a cordless drilling machine batteries is limited. For the costliest of cordless drilling machines, the batteries will only last a couple to three years at max. Also, these batteries are so costly that it is always wiser to buy a new cordless drilling machine instead of replacing the old batteries. So, if you are purchasing a cordless drilling machine then be sure that you will have to purchase another in a few years. Whereas a corded drilling machine will last you for at least 10 years at a stretch.
– Be careful about the make of the batteries before buying a cordless drill. Lithium Ion (Li-Ion) batteries are always a better choice as compared to Nickel-Metal-Hydride (NiMH) batteries. Li-Ion batteries are more powerful, have longer lifetimes, do not have memory issues and are less harmful to the environment as they contain lesser harmful metal elements.
2) Pick a Chuck
The chuck is something that holds the different bits of a drilling machine together. You can choose from different types and sizes.
¼", 3/8", and ½" are the standard chuck sizes where 3/8" is the most popular one. If what you need is large diameter drilling machine bits then go with the ½" chuck as several larger bits will not fit into the 3/8" drill. In case you do not need the ability to accommodate larger bits, you can then use 3/8" chuck as that gives higher bit speeds and the smaller chuck sizes.
The two types of chuck are – keyed and keyless. The keyed chuck has a mechanical key which is used to tighten and loosen drilling machine bits. In case of keyless chucks, you need to hold the chuck in your hand and the bits are tightened while you power the drill. The keyed drilling machines have the mechanical advantage and are able to hold the bits tighter so they don't easily slip into the chuck while drilling. With keyless chucks it is easier to change drilling machine bits and you don't have to worry about losing your key.
3) Important Features
Below are a few important features that your drilling machine must have for maximum benefit –
– Reverse. This is a feature that helps you remove bits that get stuck and is an important one to have even if you are not using your drilling machine for driving screws. A keyless chuck will by default have reverse as there cannot be another way to get your drilling machine bit out. So you need to be careful about this feature while buying a keyed drill.
– Variable speed. This feature is essential if you are going to use your drilling machine for driving screws. Even if you are not going to use your drilling machine for driving screws, this is a feature that helps you drilling machine clean holes as different materials need different bit speeds.
– Speed range settings. This feature is critical if you are going to drive screws with your drill. You can drive screws more easily at lower bit speeds.
– A toque clutch. This is a must have feature if you going to drive screws. With the help of a clutch you can set a maximum torque point after which the drilling machine stops. It helps to prevent over driving the screw into the material. This feature is a real life saver if you are trying to drive large number of screws.
Planning to buy a Drilling Machine?
Check out this link to find the best deals and discounts on popular Drilling Machines now!