Note: During a recent update of the article, we removed one model of water purifier which was redundant and replaced it by another water purifier: PureIt Copper+ Water Purifier which now tops our list of water purifiers
Water is life. Without water, your well-being would suffer. Unfortunately, it is not every water source that is safe to drink. Reminiscing an old poem that captures the current situation: Water! Water! Everywhere! But none to drink! This explains why the best water purifiers cannot possibly be ignored. Having them would safeguard your health and those of your loved ones.

With the 'dogs eat dogs' nature of the Indian market, picking the right one wouldn't be an easy task. With the numerous water purifiers currently on sale, you can't just pick anything with a nice product description and enticing pictures.
If you do that, you could end up with another expensive piece of junk that brings backs unpleasant memories. Variety might be the spice of life, but it makes choosing the right water purifier for your home more daunting.
To relieve you of the stress of narrowing down these water purifiers to the genuinely decent ones, we have compiled this product review. Listed in the first part of this article are the best water purifiers in India. Other relevant info such as the Best Brands, Buying Guide, FAQs, and Buying Tips, among others; can be seen in the second part.
Best Water Purifiers in India – Reviews
To open your eyes to the attributes of the best water purifiers in the Indian market, this review section is bound to throw more light on these products. Let's get to the crux of the matter quickly!
1. HUL Pureit Copper+ Mineral RO + UV + MF Water Purifier

In Indian culture we all know the importance that was given to storing water and drinking from copper vessels. Those benefits you can now get in your water purifier as well!
Pureit Copper⁺ RO combines modern technology with traditional wisdom of Ayurveda to provide goodness of copper in 100% RO Water.With it's unique (world's first) Copper Charge Technology ™, Pureit Copper⁺ RO infuses the right amount of copper in every glass of water in real time promising health and wellness to your family. And all of this comes without the hassle of copper vessel cleaning. The intelligent copper cleaning feature automatically cleans copper, ensuring fresh copper addition in the water at all times. This water purifier also gives you a choice of drinking Copper RO water or normal RO purified water with its dual water dispensing feature. This certainly is the best water purifier that we've come across and would highly recommend it.
Fun fact: I personally use this water purifier at my home.
Specifications
Advanced 7 stage RO+UV purification gives 100% purified water
Copper Charge Technology ™ ensures 99.98% copper infusion
8 litres storage tank
Double purity lock gives filter change alert and auto shuts off if filter is not replaced
Meets the toughest safety standards
Hands free bottle fill zone
High-end design with digital display
Silent during operation
Pros
Precisely infuses the right amount of copper in every glass of water, in real time
Gives the choice of drinking Copper RO water or normal RO purified water
Intelligent Copper Cleaning automatically cleans copper
Mineral cartridge adds back essential minerals like Calcium and Magnesium
Improves overall health and well-being
Cons
Electricity required for the RO to function (as with any RO purifier)
A bit bulky
Comes with premium price tag
Planning to buy this model?
Check Price on Amazon
2. Livpure 7-litre RO + UV Water Purifier

The Livepure water consists of the RO + UV attributes to ensure you can enjoy the benefits of both water purifier worlds. That's all that yapping of the strengths and weaknesses of each coming to nought. Its decent water carrying capacity is another impressive attribute of this water purifier.
Specification
Electric with storage
Technology: RO+UV+ Mineralizer water purification
7-litre tank capacity
Type of Tank: food grade plastic
Uses a 6-stage water purification
Tank display
Pros
Possesses the combined strengths of both the RO and UV water purifier
Stores water for use even when there is no power
Great for a household with hard water problems
Cons
Expensive
Durability appears to be an issue
Planning to buy this model?
Check Price on Amazon
3. KENT Grand 8-Litres Wall-Mountable RO + UV/UF + TDS Water Purifier

Earlier, while reviewing the Livpure water purifier, we were talking about how the combination of RO and UV rendered our consideration of their individual strength redundant.
This Kent water purifier combines the capability of three distinct types of water purifier, and it is amazing. Let's take a look at its specifications.
Specifications
Electric water purifier
A combination of three RO+UV+UF water purifier
The storage capacity of 8 litres
Auto-flushing system
Thin film composite membrane
Carbon block filter
Food grade plastic tank type
Pros
Treats a wider array of water
More water available to your household
Great for hard water
Cons
Wastes a lot of water
Maintenance demand is high
It is not a very durable product
Planning to buy this model?
Check Price on Amazon
4. Eureka Forbes Aquasure from Aquaguard Smart Plus 6-Litres RO+UV+MTDS Water Purifier

Eureka! This is another product with the attributes of different types of water purifiers in one. Unlike the previous model, this one has just the RO and UV type. But the introduction of an MTDS ensures water doesn't taste so bad. Below are some of its specifications
Specifications
6 Liter tank capacity
Water level indication
Smart energy saving
Temperature modulation
LED indicator
Protection against voltage fluctuations
The 6-stage water purification process
Pros
Ideal for hard water
Eliminates sediments
Noiseless operation
Remarkable auto-stop function
Smart water purifier
Cons
Doubts regarding its durability
After sales service isn't impressive
Planning on buying this model?
Check Price on Amazon
5. Havells Max 7-litres RO UV Water Purifier

It is an all hands on deck kind of arrangement with this water purifier considering its use of both the RO and UV technology.
This water purifier doesn't only depend on just the RO and UV technology as there are other components incorporated into the device that attempts to guarantee your wellbeing.
Specifications
RO & UV technology
Mineral cartridge
Revitalizer
Iprotect monitoring
Smarts alerts
Zero-splash faucet
7 stages of water purification
7-litre tank capacity
Pros
Compact design
Maintains pH level of water
Cuts of water when the tank is full
Eliminates hard water issues
Fits in tight corners
Cons
High maintenance cost
Customer service is bad
Wastes water
It is not a very durable product
Planning on buying this model?
Check Price on Amazon
6. Pureit Advanced (RO + MF) 5 L RO + MF Water Purifier

Interested in a water purifier that combines both RO and MF technology fluidly, this Pureit model might be worth a look. Its 5-Litre might not be on the 'big side', but it should be adequate.
Specifications
RO, UF technologies
5-litre capacity
Diaphragm pump
Engineering grade plastic
6-stage purification process
Pro
In-built pressure pump
Affordable
Refills fast
Spare parts are easily available
Cons
Noisy operation
Installation is stressful
Planning to buy this model?
Check Price on Amazon
7. Eureka Forbes Aquasure from Aquaguard Aquaflo DX 18-Watt UV Water Purifier

Don't want to break the bank in purchasing a water purifier? This Aquasure water purifier might be just what you are looking for. It is affordable, but it is limited to just the use of UV technology. Below is an outline of some of its attributes:
Specifications
UV purification technology
UV lamp lasts 5000 hours
2 litre/minute flow rate
Voltage stabilizer
Wall mount/table top installation
Smart indicators
Pros
Affordable
Easy to use
Impressive flowrate
It keeps you in the know regarding the condition of the components of the water purifier.
Cons
Hard water is bound to be an issue
Cases of water leakage remain prevalent with this unit
Requires accessory parts to function well
Planning to buy this model?
Check Price on Amazon
8. AO Smith Z8 10-Litre Green RO Series Water Purifier

This RO type of water purifier is probably one of the most expensive on the Indian market. But its purification process is probably one of the most rigorous consisting of a whopping 8 stages. Below is the list of its specifications
Specifications
RO type of water purifier
8-stage process
Dual filter
Mineraliser technology
10-liter tank capacity
Temperature adjustment
Food grade plastic tank
Pros
Water is available in a wide temperature range
Hard water treatment supported
More purification process to improve the quality of the water
Near noiseless operation
Cons
Expensive
Installation challenges
Water waste is an issue
Planning to buy this model?
Check Price on Amazon
9. Blue Star Aristo RO+UV AR4BLAM01 7-Litre Water Purifier

Another water purifier on this list is this Blue Star product. It works on the combined principle of RO and UV technology. Its 7-litre capacity is certainly above average.
Here are some of the attributes which make this water purifier thick
Specification
RO & UV technology
7-litre tank capacity
Smart alerts like the purification, tank and low-pressure alerts
6-stage purification process
Aqua taste booster
10-inch filter
Child lock function
Pros
Easy to use
Affordable
Relevant to the hard water situation
Sleek design
Cons
Installation problems
Durability remains a major headache
Water wastage persists
Planning to buy this model?
Check Price on Amazon
10. Eureka Forbes Aquaguard Enhance 7-Litre RO+UV+TDS Water Purifier

Another model that combines the power of different water purification technologies (RO, UV and TDS) is this product from Eureka Forbes. Its 7-litre size is definitely above average. And being an Amazon Choice product you'll never go wrong buying this model.
Specifications
RO, UV, TDS technology
7-litre capacity
Food grade plastic
Taste enhancer included
E-boiling+ technology
Pros
Easy installation process
Water taste good
Easy to use
Works fine
Cons
Storage tank doesn't fill to the brim
Unimpressive customer service
Apparently, the UV function is non-existent.
Planning to buy this model?
Check Price on Amazon
Best Reverse Osmosis (RO) Water Purifiers in India
The above list contains overall the best water purifiers in India. If you're looking specifically for best RO water purifiers in India, we've done extensive research specifically for it on another article. You can read that article, find the reviews and learn more about the reverse osmosis process by clicking on the link below:
Best Reverse Osmosis (RO) Water Purifiers >>
Best UltraViolet (UV) Water Purifiers in India
Looking specifically for UV water purifier models? We've got you covered. We've written a separate article with list of best UV water purifiers in India. That article contains reviews of top UV water purifier models, buying guide and detailed FAQs. You can read the article by clicking on the link below:
Best UltraViolet (UV) Water Purifiers >>
Best Water Purifiers Brands in India
Here are some of the brands of best water purifiers in India including brief descriptions. These brands are very popular and offer really good quality products and after-sale service.
Kent
Kent was introduced in 1999 by Dr. Mahesh Gupta with its headquarters in Noida. The Reverse Osmosis (RO) technology is implemented for purification of water. The products of Kent are exported to all SAARC countries like the middle east, Nepal, Bangladesh etc. The Kent Purifiers are perfect for home and are durable. This efficient purifier is perfect if your water supply is not pure and includes impurities.
Eureka Forbes (Aquasure & Aquaguard)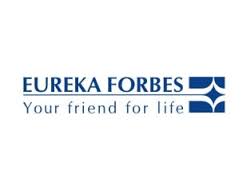 It is a consumer goods company specialized in producing vacuum cleaners and is based in Mumbai, India. It was founded in 1982 and is also a part of Shapoorji Pallonji Group. Apart from vacuum cleaners, Eureka Forbes produces water purification, air purification, and home security solutions.
They sell their water purifiers under two different brand names : Aquasure and Aquaguard. Aquasure water purifier are low cost water purifiers from the company and Aquaguard is catered towards the premium segment of people are are usually higher prices. The Eureka Forbes water purifiers are quite old in the market and have gained a reputation in the market.
Pureit
Hindustan Unilever Limited Pureit is an Indian consumer goods brand engaged in producing various appliances and has its headquarters in Mumbai Maharashtra. The products include foods, beverages, cleaning agents, personal care products as well as purifiers. The Pureit water purifiers are very budget friendly and easy to use. These purifiers can be used at places where the water supply include impurities.
Blue Star

While their sight was initially set on air conditioners and commercial refrigeration, Blue Star has since expanded its horizon through their entry into the manufacturer of water purifiers. Though established in the 1940s, the company only truly settled into the business of manufacturing in the '60s.
Blue Star markets its water purifiers mainly under the Aristo and Majesto trademark. Though the Blue Star is quite new to the water purifier scene, the company is leaving positive footprints already.
AO Smith

With a reputation that spans generations, this American company has become a household name in the manufacturing sector. While AO Smith's exploits in the water purifier business are amiable, the company started out as an engineering firm dedicated to creating designs for manufacturing companies.
AO Smith doesn't only supply water purifier equipment, the American company provides its global customers including Indians with water heaters and boilers. Being the first American company to penetrate the Indian water purifier market, AO Smith has etched its name in the mind of many Indian residents.
Havells

Established in 1958, Havells is considered one of the biggest companies in India. The company has several products in the Indian market including water purifiers and heaters. Havells is so popular in India that it has about 11 manufacturing plants in the country.
Havells makes significant revenue from its global sales following its acquisition of one of the electrical biggest companies in the Netherlands. The 12 manufacturing plants owned by Havells in India makes a statement regarding their position in the market.
Livpure

In India, you might not find a company more proud of their water purifiers than Livpure. This might come as a surprise considering they produce air conditioners and air purifiers. And they have awards to show for it. With the level of attention they give to the processing and certification of poructs, it is not difficult to fathom the awards.
Now with the best water purifiers and water purifier brands in the Indian market considered, it is time to proceed to the different types of purifiers.
Types of Water Purifiers
We cannot be a hundred percent confident that we bought the best water purifiers on the market without having sufficient information on the different types, and this section takes an in-depth look at the kinds of water purifiers.
Reverse Osmosis (RO) Water Purifier

This type of water purifier depends on a semi-permeable membrane to guarantee the suitability of water for drinking.
With the RO type of water purifier, the water flows in through the inlet channel and encounters the semi-permeable barrier that keeps out all sorts of chemicals including poisonous ones like lead and arsenic.
One of the strengths of this type of water purifier is its capacity to treat hard water. It is a no-brainer that this type of water purifier is ideal for homes that are bedevilled by the menace of hard water.
Another benefit of this type of water purifier is its action against microorganisms which are capable of affecting your health. There is also the action of the water purifier against you drinking foul-smelling water.
RO water purifiers are categorized into two types: tabletop water purifiers (placed on a support such as a table or mounted on a wall) and the under counter water purifier (placed under the kitchen sink). Both subcategories are great for homes with space constraints. While RO water purifiers are affordable and actually purify water for drinking, you do need the water flowing in at a significant pressure level before it works effectively.
Also, RO water purifiers require electricity to work which means your energy bill will take the hit. Another problem with the RO water purifier is that in attempting to get rid of microorganisms and other chemicals, the device discards a lot of water, and this could be a problem if water availability is a problem in your home.
Frankly, as much as 50% of the water that enters the RO water purifier ends up as waste.
Ultraviolet (UV) Water Purifier

With innovation, comes an improvement in existing technology, and that is the case with the UV water purifier. It eliminates microorganisms without the input of any chemical. And it is an ingenious concept which this purifier works on.
Within the UV water purifier, water passes through a UV tube which produces UV light. Most deadly microorganisms are destroyed under the effect of the ultraviolet (UV) light. While certain microorganisms survive the onslaught, their potency might have been rendered redundant making the water relatively safe for drinking.
The UV water purifier requires very little in maintenance as you only have to switch the UV tube annually (if you like) or when something goes wrong with it.
Another of the strength of this water purifier is its ease of operation. It is fast in operation. Unlike the RO that uses chemicals to change the taste of water and remove beneficial elements, the UV doesn't change anything in your water.
Unfortunately, this leaves it incapable of resolving hard water. Most homes with water sources rich in different types of chemicals will find the UV purifier grossly inadequate in this regard.
Also, there is a possibility of certain harmful organisms surviving the UV light and affecting the health of anyone that consumes the water.
Ultra Filtration (UF) Water Purifier

Like the RO water filter, the Ultra Filtration type uses a membrane that is built to prevent almost anything that isn't a liquid from passing through it. This leaves larger substances, microorganisms, and debris trapped behind the membrane.
But unlike the RO water filter, chemicals don't come into the picture so certain kinds of foreign bodies are able to push through. The name Ultra filtration tells the story.
Ideally, this type of ultrafiltration isn't for every area; only homes that don't have a problem with hard water and harmful microorganisms would find this purifier quite useful. While it does its best against significantly larger microbes, it is not able to sieve out the smaller ones in your water. Also, you have to clean the membrane responsible for the filtration on a routine basis to prevent the build-up of unwanted microorganisms.
Regardless of its shortcomings, the UF water purifier doesn't depend on electricity like the RO type, so that's tremendous energy savings for you. Also, water pressure doesn't come into the picture as it does with the RO.
Compared to the UV water purifier, the UF is effective against debris in the water which the former isn't capable of handling. One of the strengths of this type of water purifier is it is long lasting. Without any mishap, it could work efficiently for a couple of years without you having to replace or repair any of its components.
Gravity-based water purifier

This type of water purifier uses gravity in purifying water, and depending on the product, it could use activated charcoal in removing impurities or like the UF type, a filtration membrane.
In addition, the gravity-based water purifier uses a fibre mesh in keeping eliminating debris. One of the strengths of this type of water purifier is its non-dependence on electricity. Sadly, it doesn't eliminate disease-causing microorganisms which could be a problem. It is more suited to homes that have reasonably clean water sources.
Here's a video that highlights the different types of water purifiers.
Having looked at the types of water purifiers, here are a few important things to consider before buying a water purifier.
Best Water Purifiers Buying Guide
It goes without saying that the best water purifiers are not the flashiest, but those that have the capacity to function flawlessly within the confines of your home. It is more about them bonding fluidly with the plumbing system of your home which makes them seem to have been built specifically for you. Here are some of the things you should look out for prior to a check out:
Water type
One of the first things you shouldn't ignore when looking to purchase a water purifier is the nature of the water source around your home. The chemical content of water varies with location. Hard water, for instance, has calcium and magnesium salts dissolved in it, and this causes furring of your kettle if the water is boiled.
Lather formation issues and the subsequent difficulty of washing of clothes are challenges that come with hard water. Soft water, usually found in rivers and lakes, doesn't have such issues. While some water purifiers are up to the task of resolving hard water, others don't have such capacity.
If your home depends on a hard water source like underground water and tanks, you might want to opt for a water purifier that treats hard water. Reverse Osmosis (RO) water purifiers are probably your best bet for eradicating the scourge of hard water.
Contaminants differ
The water that flows through different neighbourhoods carries distinct impurities. While water purifiers are equipped with the latest technology to cleanse your water, many would fail at the task.
As earlier reiterated, water purifiers differ in their capacity to treat water. With a simple filtration, which is popularly used across different water purifiers, some microorganisms will still find their way into supposedly 'purified water' and this could go undetected until you or a loved one falls ill.
Understand the mechanism of each water purifier and compare this with the water situation of your home before you make that purchase.
Availability of water
Depending on the location of your home, the availability of a water source could be crucial when opting for a water purifier.Some of these appliances require an abundance of water as they waste a great deal of water during the purification phase.
The RO type comes to mind. Its 50% efficiency wouldn't be acceptable in a locality with insufficient water supply. You might want to keep that in mind when deciding what water purifier to buy.
Maintenance
Time is extremely precious. And most people wouldn't want to spend their time cleaning a water purifier on a routine basis.
Believe it or not, some water purifiers require you regularly clean them up; else you'd get zero-service. The ultra-filtration water purifier falls in this category. You would have to clean its membrane on a weekly basis at the minimum if you want it to do a decent job of purifying your water.
Can you deal with that? If this is something you can't possibly handle, then you should look at other water purifiers like the RO or the gravity-based type.
With the buying guide adequately dealt with, let's respond to some of the questions most buyers ask regarding a water purifier.
Frequently Asked Questions about Water Purifiers
Before we dabble into the questions commonly asked regarding water purifiers in India and the answers to these questions, you should know that this section is important as it provides you with some insight on the challenges faced by other buyers.
Is the water purifier really necessary in my home?
Frankly, this depends on your home, the environments around it and your personal choice. Why a water purifier is important, some homes manage without it. The water purifier helps safeguard your water intake against disease-causing microorganisms and some can treat hard water, so why wouldn't you want one?
What are total dissolved solids (TDS) all about?
This refers to the elements and mineral components which are dissolved in water. The presence of such varies with the water source. While many of these minerals are beneficial in small amounts, they become problematic when they are available in less negligible quantities. Many water purifiers have inbuilt components to checkmate the increase in the quantity of these minerals.
What is Reverse Osmosis?
It entails using a semi-permeable membrane to purify water. With this approach, dissolved compounds which have nothing in common with the water molecule are removed.
How do I determine what is in the water I am drinking?
Doing this yourself might take some time as you have to take the water to a laboratory for thorough water analysis. But for water from your municipal, you have to request for the information from the authority in your area. They don't hide those from users.
Does installing a water purifier require any maintenance in the future?
Of course, it does. The sort of maintenance will depend on the type of water purifier you opt for. Some require replacement of filters and membranes on a quarterly basis, while others require an annual touch up. Regular cleaning is also crucial in some water purifiers.
With the FAQs done and dusted, let's consider some buying tips that could prove helpful when purchasing a water purifier.
Buying Tips to Find The Best Water Purifiers
To ensure you don't bring into your home a device that could jeopardize your health, let's consider some valuable tips which you shouldn't ignore.
Space
When adding an appliance to your home, you should confirm it wouldn't obstruct movement and activities in your home. This rule of thumb applies to the water purifier as well. Take a look at the dimensions of the water purifier and confirm it would fit into your home before you add it to that cart.
Budget
As much health is wealth and drinking clean portable water is crucial towards attaining good health, you should do so within the confines of your means. Pick a water purifier that wouldn't gulp your entire budget for the month. This isn't about been pennywise palm foolish, but it is looking at the big picture of ensuring all your needs are adequately taken care of.
Capacity
Different water purifiers have distinct tank capacities. Depending on your family size, a certain water purifier might seem like a good idea while another might not. If you have a typical Indian household, consider a water purifier with a larger tank.
Maintenance
If you don't have the time for chores, cleaning a water purifier might be a burden for you. It is a no brainer that you should pick a water purifier that doesn't require much cleaning.
With those buying tips, it is time to bid you farewell.
Conclusion
Water purifiers are important. You can't possibly survive long enough without water, and clean water plays an integral role in that. While picking a water purifier from a few units on the market could be difficult, narrowing the thousands to only a few is even tougher. Hopefully, you'd pick a water purifier that meets all your needs.