Note: During a recent update, we removed the old models of trimmers from our list and replaced them with the new and improved models and updated the sequence of the list.
Not every man likes the appearance of a clean shaven face. If this is the case for you, then a beard trimmer is what you should be looking for. A beard trimmer is a device which will ensure that you are well groomed without getting rid of your facial hair. The tool can be a good option for any man who loves to keep neat and tidy beard.  It will also give you a chance to keep your facial hair without making them hard to maintain.

If you want to grow a beard, the top tools that may come to your mind are a pair of scissors or a razor blade. Well, this is understandable considering that they are the most available shaving tools that you can find around. But as much as you can still use these tools, they may not help you achieve the look that you really desire. Besides, beard trimmers are simple and easy to use.  You don't even have to use water or foam gel when using the tool. They also do not injure the skin; hence you don't have to worry about skin bumps, skin irritation or red nick.
Men who have a tight schedule may also not have enough time to visit the barber shop and have the beards shaved.  But with the best trimmers for men, it can only take a short time to maintain short and neat beards.
5 Best Trimmers for Men in India – Reviews
With so many options available, it is important to take time and research on the best product to buy. In this article, we are going to review the top five trimmers for men to ensure that you get nothing short of a high quality, long  lasting and effective trimmer for men.
1.
Philips BT1212/15 USB charging cordless rechargeable Beard Trimmer

The beard trimmer gives you 30 minutes of cordless, power after charging it for 8 hours.  It is made with steel blades that sharpen themselves as they trim, which helps maintain their sharpness and effectiveness.  The trimmer also comes with a USB cable for charging via computer or any USB adapter.
Specifications
USB charging for convenience use
2 years warranty
Choose beard length of 1-2-7mm or the zero trim mark
 DuraPower technology that lowers the friction on the blades
8 hours charging time
Detachable head for easy cleaning
Lock on and off button prevents the machine from switching on by accident
Included Components
Trimmer
1 mm, 5mm & 7 mm blades
Cleaning brush
USB cable
Pros
Battery charging indicator
Skin friendly blades
Long lasting performance
Blades have rounded tips for smooth contact with skin
Cons
Takes up to 8 hours to fully charge
Planning to purchase this model?
Check Price on Amazon
2. Philips QP2525/10 Cordless OneBlade Hybrid Trimmer and Shaver with 3 Trimming Combs (Lime Green)

Worrying about the limited time available in hand for grooming? Philips has got the right grooming solution that ensures you look your best. The Philips BT1212/15 USB charging cordless rechargeable Beard Trimmer is a durable product that lasts longer that the ordinary trimmers.
 With just 8 hours of full charge with the help of a micro-USB cable, it runs up to 45 minutes at a stretch. The trimmer is designed to give you perfect hassle-free trimming experience from day 1. The attachments can be removed in order to clean the area underneath or change the style as per the mood.
Specifications
Up to 45 minutes cordless use after 8 hour charging
Trimming Range 1-4 mm
Unique OneBlade can style, trim and shave, while keeping the skin soft
Water resistant: Can be used wet or dry
Each blade lasts up to 4 months
Included Components
One Replacement blade
Rechargeable handle
3 trimming combs 1,3 and 5
Warranty Card
Pros
Durable
Value for money
Handy and Convenient to use
Cons
Battery life
Not easy to use against the grain
Planning to purchase this model?
Check Price on Amazon
3.
Braun 9-in-1 All-in-one Trimmer 5 MGK5280, Beard Trimmer for Men, Hair Clipper and Body Groomer with Autosensing Technology, 13 length settings, 100 min run time and 7 Attachments, Black/Blue

Perfection is the other name of Braun 9-in-1 All-in-one Trimmer 5 MGK5280, Beard Trimmer for Men. The master groomer is a true perfectionist right from the head to toe but with style. The AutoSensing Motor tackles with thick and thin beards efficiently with Lifetime Sharp Blades.
The advanced technology in the trimmer allows it to adjust the power of the trim motor as per the density of the bread. The full recharge in 1 hour, which helps to provide 100 minutes of trimming. The trimmer allows you to create accurate lines and edges with the bread trimmer head.
Specifications
Beard and face trimming
Body grooming
Hair clipping
Contour edging and detail
Gillette Fusion 5 ProGlide razor
Long Lasting Lithium-Ion battery
Washable and waterproof
The ultimate styling kit
Included Components
Bread & hair trimmer
Ear & nose trimmer
Detail trimmer
Body groomer head
4 combs
 Soft bag
Gillette razor
Smart plug charger
Pros
Perfect for travelling
Value for money
Easy and smooth to use
Non-messy trimmer
Cons
Battery gets drained easily
Poor customer service in some places
Planning to purchase this model?
Check Price on Amazon
4.
VGR Professional Rechargeable Cordless Beard Hair Trimmer Kit with Guide Combs Brush USB Cord for Men, Family or Pets

When it comes to grooming nothing can beat the talent & skills of the professionals. The VGR Professional Rechargeable Cordless Beard Hair Trimmer Kit stands true to the professional and provides a touch of perfection each time it is used. The stainless steel blades maintain a longer shape and does not hurt the skin.
The adjustable blade length can be utilized to provide a personalized trimming and delicate hairstyle. It comes with four types of combs which can assist you to achieve a wide variety of hairstyles & lengths for easy and at-home haircuts.
Specifications
Rechargeable hair cutting kit
Rechargeable Lithium Ion Battery
Support Corded and Cordless
Up To 120 Mins Running Time
1.5 hours of battery charging time
World Wide Voltage for universal use
Soft touch grip for comfort and easy control
LED indicator indicates the low capacity
Included Components
 Hair Trimmer
Guide Combs
 Cleaning Brush
 USB Charging Cable
 Oil
 Product manual
Pros
Reasonable price
Non-Vibrating trimmer
Convenient to use
Cons
Poor built
Box seal can be broken in some places
Planning to purchase this model?
Check Price on Amazon
5.
Gillette All Purpose Beard Trimmer and Fusion Razor Edger for Men

For over all grooming choose the Gillette All Purpose Beard Trimmer and Fusion Razor Edger for Men. The multipurpose styler leaves you with a precise finish. The trimmer has everything that you need to achieve any facial hair style. It helps you to create crisp, detailed line and finishing touches.
The device is powered by Braun-engineered technology, the Styler is waterproof and shower safe that makes the device extremely versatile. The All purpose styler lets you easily master any style with one master tool.
Specifications
Waterproof and shower safe
Easy grip handles for precise trimming
Gillette razors: shave with any Gillette Fusion5 men's razor cartridge
Edge with Precision Trimmer: designed for crisp, defined lines
Beard Trimmer with Braun engineered technology
Included Components
ProGlide Cartridge
 3 combs (2mm,4mm & 6mm)
Battery
 An organizer
Pros
Compact and handy trimmer
Long battery life
Excellent for shaping and precise finish
Cons
Doesn't function properly at times
No warranty card
Planning to purchase this model?
Check Price on Amazon
Best Trimmer Brands in India
There are many companies that manufacture trimmers in India. However, it is only a few of these companies that stand out by offering high quality, affordable and efficient trimmers in India. Here is a list of the best 5 trimmer brands in India
Philips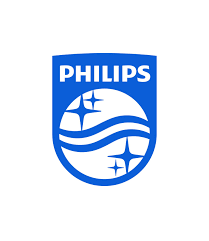 A majority of the trimmers offered by Philips are durable, and offer consistent performance. They are also easy to use. You can use Philips trimmers when they are both corded and cordless.  The manufacturer uses innovative technology to ensure high quality performance. The trimmer brands are also self-sharpening and can maintain their sharpness for longer periods.
Braun

Braun is a well known brand, doesn't really require an introduction when it comes to the best trimmers for men. All Braun trimmers have a high precision trimming range.  This makes them convenient to use for different beard length. The trimmers are also skin friendly. You therefore don't have to be concerned about rashes after using the tools. They also have high grade stainless steel blades for durability and efficiency.
Gillette

Created in 1901, the Gillette brand has been around long enough to guarantee quality and highly efficient products.  The company is committed to creating a better life and a better world by designing their products according to customer requirements. Gillette is also known to produce the best trimmers in India. Their products are also very affordable.
Types of Trimmers For Men
There are many different types of trimmers for men out there, but not all of them are created equal. Beard trimmers can be categorized into two main types. There are the corded models and the cordless models. You can choose from any of these types depending on your needs and preferences.
Corded Trimmers

If your bathroom has a socket where you can plug in the tool, then you can consider purchasing one of the corded trimmer for men models.  It can also be a good option for those who don't mind navigating around the cord while trimming.
Cordless Trimmers
These types of trimmers are more portable compared to the corded types.  However, cordless trimmers are less powerful and you may not get the same benefits that come with the corded trimmer models.
Best Trimmers for Men – Buying Guide & Tips
The best trimmer for men should be able to handle all your trimming needs.  The different types of options available makes it easier for you to find one that is within your taste and budget. But there are also a number of features that you should be looking out for. These include;
Built Quality
Regardless of the product you purchase, you obviously wouldn't want it to break down after only a few weeks of usage.  High quality built and construction is therefore important features in the best trimmers. The trimmer should be made of stainless steel and have solid grip control.
Dry vs Wet Trimming
There are some beard trimmers that are designed for either dry trimming or wet trimming.  You can choose an option that matches your style depending on the location where you want to use the trimmer.
Length Settings
Do you prefer to keep your beards short or do you like the long luxurious type? Whichever your preference is, you should ensure that the trimmer has the length option that matches your style.

Budget
Beard trimmers are also available in varied prices.  There are some models that can be used both on the face and the body. Other brands are made for precision and stubble.  These, among other features contribute to the price of the trimmer. But with proper research, it is possible to find a trimmer with the features you like at a competitive price.
Brand
Most men tend to ignore the brand when it comes to purchasing a trimmer.  But the trimmer brand you purchase will also determine the quality and efficiency of the tool. There is a wide range of companies that manufacturer trimmers for men. But only a few of them stand out.  You can purchase a trimmer for men from any of the brands that we have mentioned above. These brands have been in the market for a long time, and they can always guarantee you a product that will meet your needs and preferences.
Versatility
There are also come extra features that you might want to consider in the best trimmer. If you are a frequent traveler, a cordless trimmer can be a better option. The corded type can also be a good option if you have a socket in or near the bathroom. It all depends on how well the trimmer will serve you at the end of the day.
Frequently Asked Questions (FAQs) 
Your beards can be soft of coarse. Either way, the last thing you will want is a slow trimmer that struggles through the hairs.  You want a trimmer with plenty of power to work fast and focus on other important things. That said, here are the frequently asked questions on the best trimmers to give you an idea of what exactly to expect.
How does a beard trimmer work?
Beard trimmers are powered by electricity of chargeable batteries.  They also come with a comb that allows you to cut the beards to your preferred length.
Can I use a beard trimmer for sensitive skin?
Most beard trimmers can comfortably be used on sensitive skin. However, there are some models that are specifically designed to be used on sensitive skin without causing irritation.
Beard trimmer or scissors?
Compared to scissors, beard trimmers offer a wide range of benefits. Trimmers are less risky to use and they also offer a more precise cut. The tools are also less tiresome.
When should I use a trimmer?
If you have long beards, you can use a beard trimmer for flyaway hairs, and stray hair.  Beard trimmers can also be used to shape beards and define your cheek lines.
What kind of oils work best for trimmers?
The best oils to use should be lightweight and able to withstand high temperatures. Some trimmer brands come with oils that are designed for the job. If you prefer a natural alternative, vegetable oil or olive oil can also work well. Avoid using standards or motor oil.
Conclusion
As you have already seen, there are so many choices when it comes to the best trimmers for men. All these options have different qualities that eventually impact the performance of the device.  You can choose the right option depending on your shaking needs. With so many trimmer manufacturers out there, you can easily choose the one that is within your taste and budget.