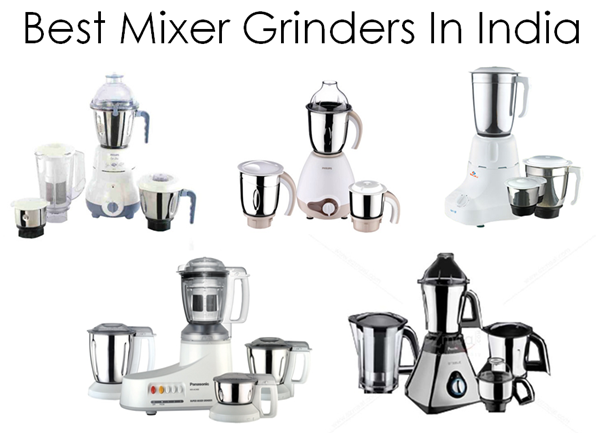 Note: During a recent update, we removed the old models of mixer grinders from our list and replaced them with the new and improved models and updated the sequence of the list.
A mixer grinder or a mixie as it's commonly known in India, is perhaps the most important appliance in a household kitchen. Buying the best mixer grinder for your kitchen can be a difficult task especially when you are doing it for the first time and have your precious hard earned money at stake.
With 100s of mixer grinder brands and models to choose from, finding the best mixer grinder that suits your requirements can be very challenging. As a result, many people give up due to the enormity of the task and buy any mixer grinder that they get their hands on.
But now you don't need to concern yourself with this problem. If you are looking for the best mixer grinder in India for your kitchen, you have come to the right place. We have also given the reviews of many users all over the country to be sure of correctness in the selection procedure.
On this page, we've reviewed the top 5 mixer grinders from the 100s of models available in online portals. We've only chosen the best mixer grinders in India according to user feedback from different online shopping sites like Flipkart, Snapdeal, Infibeam and a couple of other sites. Each feature, each specification was given importance to find these top 5 mixer grinders.
We have divided this review into two parts: First contains the top 5 Mixer Grinders that we've found from the 100s of models available in the market from top mixer grinder brands like Panasonic, Bajaj, Philips etc. The second part is where all the other helpful information comes, that'll help you in your buying decision like Buying Guide, Tips and FAQs.
5 Best Mixer Grinders In India – Reviews
Here we have compared all the products online by their specifications and usages and hence we can choose the correct product based on our requirements.
1. Bajaj Rex 500W Mixer Grinder with Nutri-Pro Feature, 3 Jars, White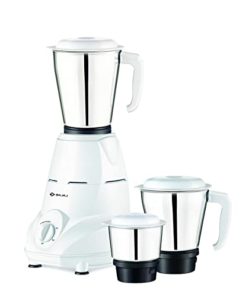 Bajaj Rex 500-Watt Mixer Grinder with 3 Jars (White) is an all in one kitchen appliance and is a combo kind of mixer grinder with multiple functionalities. It has earned trust over many years due to its efficiency. The product has made justice and therefore there is trust in this brand even more.
This is the best selling product and also there is a valid reason for it too,  it is not only a budget-friendly appliance but it is also efficient. This product has many happy users all around the country and is their only choice when it comes to mixer grinders.
Specifications
The stainless steel jars
Total Capacity:1.25 Litre, liquidizing jar, 1 Litre multi-purpose jar, 0.3 Litre chutney jar.
Speed control
Multi-functional blade system.
Motor overload protector.
Handles for grip.
Warranty: 1 year on the product.
Power: 500 watts.
Pros
Convenient size
Powerful Motor
Very quick
Value for Money
Cons
Noise
Possibility of loose cap
Planning to buy this model?
2. Bajaj GX-1 500W Mixer Grinder with 2 in 1 Function Blade, 3 Jars, White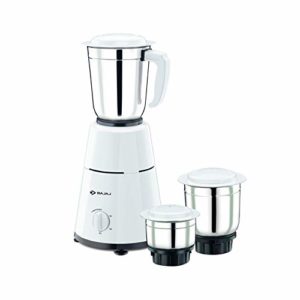 For happy cooking choose the Bajaj GX-1 500W Mixer Grinder which can assist you in your cooking needs. Be it grinding the spices into a fine paste or blending the dose, the batter at home, this mixer grinder has got you covered. With stainless steel jars and easy-grip handles, the grinders ensure a hassle-free grinding experience.
It goes easy on electricity consumption and has features like automatic stuff-off and a motor overload protector that makes it a convenient option to work. Its elegant design manages to boast sturdiness which allows you to perform tasks or both dry or wet ingredients.
Specifications
Wattage: 500 w
No of Jars : 3
Jar size: 1.25 Litre liquidizing jar, 0.8 Litre Wet/Dry grinding jar, 0.3 Litre Chutney jar.
Jar Material: Stainless Steel
Body Material: ABS
Cord Material: PVC
Blade Material: Stainless Steel
Speed Control: 3 speed control with incher for momentary operation
Pros
Removal blades
Reasonable price
Trustworthy brand
Powerful mixer
Cons
Poorly built
The lids on the jar are not fitting
Planning to buy this model?
Check Price on Amazon
3. Philips HL7756/00 Mixer Grinder, 750W, 3 Jars (Black)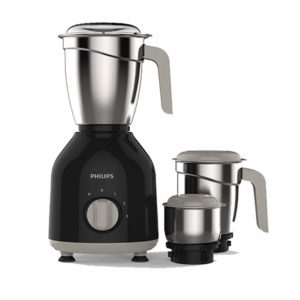 Philips HL7756/00 Mixer Grinder is another perfect mixer grinder with perfect mixing in seconds. The attractive color black makes it more appealing and stylish to make it a part of your kitchen. The brand associated with the mixer is none other than Philips.
This is an efficient appliance and has been introduced with all advanced features that help in mixing and grinding in an efficient manner so as to make a smooth paste. There are also three jars for different requirements be it dry masalas, smooth paste, and juice.
It is an attractive piece for your kitchen doing all the jobs efficiently. The Mixer has great quality plastic and is therefore durable.
Specifications
Advanced Air Ventilation System
The blades are of best quality
Power of 750 Watts
User-friendly and easy to clean
Speed settings of 3+1
Durable Coupler
Food-Grade and High Quality Stainless Steel Jars
Leak Proof Jars
Pros
Powerful grinder
Durable and Eye-catching
Cons
Noisy sometimes
Not perfect for hard mixings like coconut or vegetables.
Planning to buy this model?
Check Price on Amazon
4. Prestige Perfect Mixer Grinder, 750W, 3 Jars (White)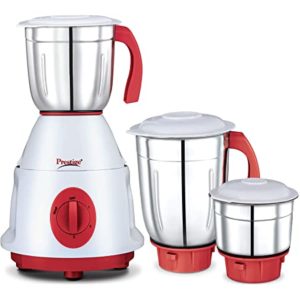 With the Prestige Perfect Mixer Grinder, grind down the toughest spices into fine dust. The grinder is designed to deliver great performance without any compromise in the quality of the product. Backed by a powerful motor, the Prestige perfect mixer grinder makes grinding fast and effortless without any hassle.
With 3 super efficient blades, the grinder ensures better grinding of food ingredients, whether it is dry masalas, pulses for making idli batter, chutney and more.
Specifications
Included Components: Pack of 3 jars
Wattage: 750W
Jars: 1.5 L Dry Jar, 1 L Wet Jar, 300 ml Chutney Jar
Material: Stainless Steel, Body
Material: Plastic
Warranty: 2 Years
Pros
Amazing design
Value for money
Swift operation
Cons
Poor Quality product
High maintenance
Planning to buy this model?
Check Price on Amazon
5. Crompton Ameo 750-Watt Mixer Grinder with MaxiGrind and Motor Vent-X Technology (3 Stainless Steel Jars, Black & Green)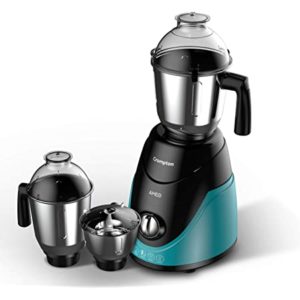 Looking for a smart mixer grinder with sleek design? Here's the Crompton Ameo 750-Watt Mixer Grinder. The unique technology used in the grinder ensures minimum dead spaces and facilitate radial & axial flow for faster & efficient grinding.
The grinder comes with a powerful copper motor that runs without any problem for extended periods and grinds even the heavy-duty items smoothly. The appliance is equipped with sharp blades that smoothly grinds everything and with its added safety features the mixer stays protected from low voltage, overload and motor blockage.
Specifications
Wattage: 750 Watts
Operating Voltage: 220-240 V
Jar sizes: 0.5L, 1L and 1.5L
Non-slip Feet: Yes
Superior Components: 100% copper heavy duty motor, chrome plated knob and firm cushion pads
Package Contents: 1 Crompton Mixer Grinder, 3 Stainless Steel Jars and Lids, Instruction Manual and Warranty Card
Warranty: 5 year warranty on Motor and 2 year warranty on Product
Pros
Powerful and sturdy product
Great quality
Cons
Faulty products received at times
Planning to buy this model?
Check Price on Amazon
Best Mixer Grinder Brands in India
There are many mixer grinder brands in market. Following you'll find the list of best mixer grinder brands (in no particular order) that are the most popular ones and provide good warranty and after sales service.
Philips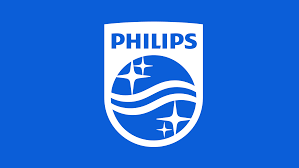 It is a Dutch Technology brand and has its headquarters in Amsterdam. It was founded on 15 May 1891 by Gerard Philips and Frederik Philips. This brand has focused on the field of electronics, lighting, and healthcare. It was the worlds largest manufacturer in the year 2013 revenues. In India Philips is like a mother brand for all electronics and lighting and we often don't even care about the product specs by just looking at the brand. You can click on the below link to view some mixer grinders of Philips.
Bajaj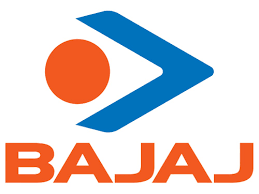 It was founded in 1926 by Jamnalal Bajaj in Mumbai. The group comprises of 36 companies which involve various industries like automobiles, lighting, home appliances, insurance, iron and steel, travel and finance. This brand is India based brand and has therefore made a lot of impact into the minds of the consumers. Bajaj mixer grinders are the best selling brand for this category as they are easy to use, budget friendly as well as perfect for the purpose of Indian cooking. You can click on the below link to view some mixer grinders of Bajaj.
Panasonic


Panasonic is a Japanese multinational company with its headquarter in Kadoma, Osaka, Japan and was introduced on March 13, 1918. It has manufacturing units in the field of Electronics, Home Appliances, and Semi-Conductors. Starting from rice cookers this industry just kept on growing and becoming an important brand of the market. The Panasonic Mixer Grinders are budget-friendly and includes the mechanism required for cooking Indian food. You can click on the below link to view some mixer grinders of Panasonic.
Buying Guide to Find Best Mixer Grinder
It is usually seen that while buying Mixer grinders we don't get many options and we are forced to purchase the one displayed by the shopkeeper. We blindfold relied on them for this appliance, however, this situation has changed in the generation of online shopping.
The following points should be remembered before purchasing any mixer grinder.
1. Mixer Requirements- The Grinders earlier were meant only for the purpose of grinding or smashing however nowadays most of the mixer grinders come with a juicer jar.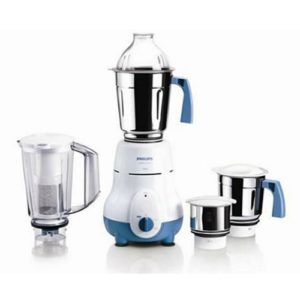 Mixer Grinders are of two types:
Mixer Grinder
Juicer Mixer Grinder
It is advisable to go for a mixer grinder that can be used for juicing purpose as well as it is not advisable to purchase two individual appliances when you can get the work done from one appliance. This also saves money and time.
2. Safe to Handle- Any home appliance usually runs with electricity hence it should be safe and user-friendly. A mixer grinder is usually used in the kitchen and we also use water to soften the mixture while grinding, therefore, there must be the following safety points:-
Safety Lock- There should be the safety lock present on the jar so that it doesn't spill the food outside the mixer. It is really painful to clean as it spills all around the kitchen in the walls and kitchen platform. It should be present in all jars so as to prevent this kind of issue.
Vacuum Base- The base of the mixer grinder should have vacuum footer cups so that it rests on the kitchen platform and by any chance doesn't slip due to uneven loading on the grinder. You should go for such mixers so as to avoid such chances.
Over Load Protection- The mixer grinder should have overload protection and it is a very important feature as most of the times due to overload the motor of the mixer gets damaged and is such case all you need to do is throw the old mixer and get another one. However, this Automatic feature is similar to that of the fuse in electric bulbs here in case of overloading the circuit breaks and the mixer stops working. In this way, the mixer doesn't get the potential damages.
3. Power- The mixer grinders power ranges from about 400W to 750W. The wet grinding or dry masala grinding doesn't need Power more than 400W whereas the hard grinding like idly batter or hard vegetables needs about 750W Power.
The Juicer Mixer Grinder is perfect for all kinds of grinding purposes.
4. Jars- The mixer grinders usually come with three jars one for juicing, one for preparing chutney, and one for grinding purposes.
The grinding jar is a small sized jar for dry masalas.
The chutney jar is a medium sized jar for making chutney.
The juicing jar is a big jar which can be used to make juices.
5. Motor Speed- The mixer grinders can function properly with a proper functioning motor.
Frequently Asked Questions
Now let's go through some of the most commonly asked questions regarding mixer grinder.
1. What is the average power required by these Mixer Grinders?
The average Power required by these Mixer Grinders ranges from about 450 to 750 Watts. The more the power required the more efficient is the grinders. The hard grinding like that of coconuts and hard vegetables can be done by those who require more than 750 watts.
2. Can these be used for Citrus juicing purpose?
Yes, definitely you can use the juicing jars however make sure you remove the seeds as they will add the bitter taste to the juice. The juicers can be used to juice spinach, watermelon, oranges etc.
3. What is the mixer for juicing hard vegetables like carrots or apples?
The juicing of hard vegetables, apples etc can be done by the food processors. No matter how much efficient grinders say they always remember hard vegetables juicing needs mixers using more power like about 1000 Watts.
4. Are mixer grinders safe as water or other liquids are used?
Yes always chose ABS shock free mixer grinders so as to get quality grinding with minimum chances of damages caused by shock or overload due to any reason.
5. Can I mix the food without holding the upper lids?
Yes, you can but I will always recommend you to make sure the lid is properly closed and that too much food is not put inside the mixer to be grinded or mixed. There are always chances of spilling due to vibration
6. Why do I get burnt smell every time I use my mixer?
It is ok if you get it initially when you are using the mixer for the first time or second time however if you keep getting the burnt smell make sure you contact the customer care.
Mixer Grinders Buying Tips
Total Capacity- The total capacity is an important factor and should be given importance as if the mixer is overloaded with more quantity than its requirements there remains chances of spilling all around the kitchen space. The mixer grinder is usually provided with three jars and hence each jar can be used according to their usage.
Auto overloading- It is an important feature as it prevents the damages in the motor of mixer grinders. If there any chances of overload due to ignorance the circuit breaks and results in the mixture to stop working and thereby protecting the motor.
Power Consumption and Cord length- The power consumption is the important factor for any home appliance and it usually ranges from 450 to 700 W . These differ in the kind of mixer you are looking for.
Cleaning- Some Mixer juicers are easy to clean whereas some juicers make things very difficult and hence wastes a lot of time in cleaning the small bits of food that get stuck.
Mixer Grinders Technology – How Does it Work???
The technology behind a mixer and grinder is quite simple and you can even try to build your own mini mixer at home by following the above video.
The circuit includes a motor which helps in revolving the blades inside the container and as a result of which the matter inside the container gets cut or grinded into small bits. This is just a basic prototype however the more hard vegetable you need the more power is consumed and hence a better motor is needed.
There is a safety circuit like that in electricity which fuses in case of heavy load.