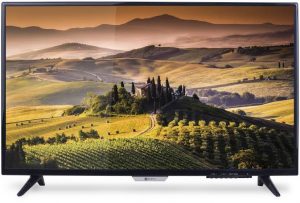 Flashy TV at the electronic stores are center point of attraction. With so many new technologies being introduced, consumer look for some guides to help them narrow their search. Three utmost factor that influence the decision is technology, size and money. We have reviewed and compiled best LED Tvs in India to help make a decision.
While there are different types of televisions available, the LED variety is distinct for its energy efficiency and picture quality. Moreover, identifying the best LED TV brands isn't difficult, but picking the right product is.
To save you valuable time and resources, we would gladly sieve out the pretenders from the actual contenders. Our review of the best LED televisions on the Indian market will prove beneficial soon enough.
Let's get started with the reviews right away!
10 Best LED TVs in India – Reviews
Here, we will be scrutinizing some of the best LED TVs currently on the Indian market to provide you with factual information regarding their strengths and weaknesses.
We are not just highlighting their attributes, but their flaws and positives will be captured as well to create a true picture of you are buying. Here we go!
1. Mi LED Smart TV 4A PRO 80 cm (32) with Android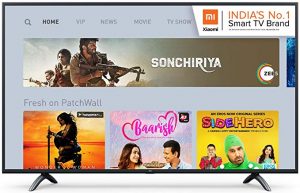 With this Mi LED TV, it has never been easier to get immersed in a TV. No doubt, a lot is going on.
With a host of different attributes like the storage capacity, Google voice search, Chromecast and more, I believe the days of the TV being a pass time is over.
The HD ready Android TV offers lots of impressive specs. I believe it is something any TV watcher with a keen eye for detail would love.
Specifications
32" screen size
73.3 x8 x 43.5cm dimension
PatchWall based on Android TV AI OS
Mali-450 MP3 Graphics coprocessor
720p HD Ready resolution
DTS-HD surround sound speaker
Built-in Wi-Fi
1366×768 Pixels display resolution maximum
Two USB ports
Pros
Easy to setup-up and use
Blur-free picture and color quality
Multiple ports (USB and HDMI) available
DTS-HD surround sound quality is top-notch
Zero hanging, lagging or heating
Solid build quality
Cons
No Google Play Store by default
No Bluetooth
Viewing angle flaw
Planning on buying this model?
Check Price on Amazon
2. Samsung 80cm (32 inch) HD Ready LED TV 2018 Edition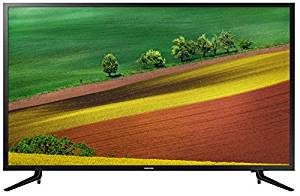 There are just a few brands in the league of Samsung in build quality. This LED TV is no exception. For lovers of video games and Blu-Ray movies, there are two (2) HDMI ports at your disposal.
There's also a USB port in case you need to pair your TV with hard drives, mobile phones, and other USB devices. The 32" series 4 Samsung LED TV has an HD ready resolution of 1366×768.
Specifications
7.4 x 73.7 x43.8 cm dimension
1366 x768 pixels display resolution
32 inches screen size
3.8 Kg of weight
1 USB Port
2 HDMI Ports
20 Watts speaker output
Doubly Digital Plus Sound Technology
Pros
Solid build quality
720p HD Ready
Affordable LED TV
Good sound output
Crisp, clear display
No/Less interference and noise (Clean view)
Cons
Lacks modern features (WiFi, Bluetooth)
No Smart TV features (Netflix, Google Play Services)
Only one USB port
Poor after sales service
Planning on buying this model?
Check Price on Amazon
3. BPL 80 cm (32 inches) HD Ready LED TV T32BH3A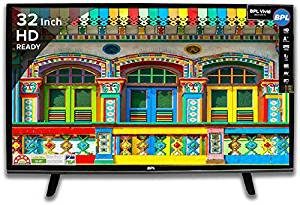 There are lots of attributes to look out for in this LED TV. There are the standard 2 HDMI ports and only one USB port for connectivity with your mobile devices. A resolution of 1366x768p is bad but such is rather commonplace.
Specifications
73.3 x 8.9 x 43.9 cm dimension
1366 x768 pixels display resolution
32 inches screen size
3.8 Kg in weight
1 USB Port
1 VGA Port
2 HDMI Ports
16 Watts speaker output
Pros
TV works fine
Affordable
Picture quality isn't bad
Lightweight
Cons
Mediocre audio quality
Durability remains an issue
Design flaws
Planning on buying this model?
Check Price on Amazon
4. Mi LED TV 4A PRO 123.2 cm (49) Full HD Android TV (Black)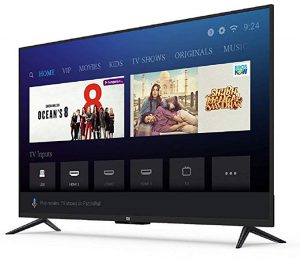 This is another product from the Mi stable. This 49-inch LED TV might appear pricy, but it has a lot of things going for it. Moreover, the 3 HDMI ports, 2 USB ports, and Android TV attributes are only a tip of the iceberg of the strengths of the Mi LED TV.
Specifications
Dimensions: 110.4 x 7.5 x 65 cm
Ram Memory Installed Size: 2
PatchWall operating system
Mali -450 MP Graphics Co-processor:
Response Time: 6.5 Milliseconds
Resolution: 1080p Full HD
Included Components: TV
49-inch screen
Image Aspect Ratio: 16:09
Image Contrast Ratio: 4000:1
Supported Image Type: JPEG
1920×1080 Pixels display resolution (Max)
Supported Audio Format: mp3_audio
Speaker Surround Sound Channel Configuration: DTS-HD
Power Source: AC
Refresh Rate: 60 hertz
2 USB Ports
Connector Type: Built-in Wi-fi
Digital Media Format: MPEG
Supports Bluetooth Technology
Pros
Large display
Easy to use
Decent sound quality
Above average picture quality
Screen mirroring works fine
Voice search is impressive
Affordable considering the attributes
Cons
Doesn't have 7,000,000 hours of content as claimed in ads
WiFi Connectivity issues
The operating system is unstable
Planning on buying this model?
Check Price on Amazon
5. Sanyo 80 cm (32 Inches) HD Ready LED TV XT-32S7201H (Black)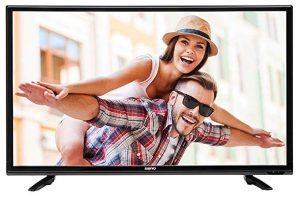 This 32-inch LED TV has lots of features that make this product a worthwhile purchase. And it doesn't come at a considerable cost. You would find its 2 HDMI ports and 2 USB ports useful.
Specifications
1366 x 768p resolution
Refresh Rate of 60 hertz
HD display
2 HDMI ports
2 USB ports
1 VGA Porto
16 Watts sound output
Headphone Output 3.5mm
Pros
Impressive picture quality
Affordable LED TV
Decent video quality
Japanese technology at its finest
Cons
Sound quality is just average
Connectivity problems
Not very durable
Planning on buying this model?
Check Price on Amazon
6. TCL 123 cm (49 inches) Full HD Smart LED TV L49P10FS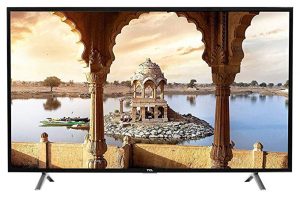 This is another large LED TV on this list. Its 49-inch screen size would provide for a better experience for you. This comes with a 1920 x 1080p and 3 HDMI ports. Whether it's commensurate with the price depends on your preferences.
Specifications
Full HD (1920 x 1080p) resolution
Refresh Rate: 60 hertz
Built-in WiFi
3 HDMI ports
2 USB ports
10 Watts sound output
Bluetooth technology
49 inches screen size
Pros
Great sound quality
Picture clarity is above average
Improved connectivity
Lots of contents
Cons
The resolution could be better
It is not durable
Poor customer service
Planning on buying this model?
Check Price on Amazon
7. IFFALCON by TCL 138.71cm (55 inches) Ultra HD (4K) LED Smart Android TV with Netflix (55K2A)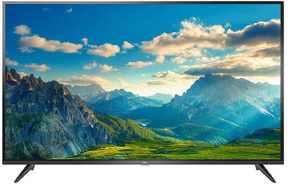 Finding an LED TV with Netflix on the Indian market appears to be a tough quest, but this 55-inch LED Android TV appears to have that and more. Also, being a 4K TV means you get a higher resolution display, which should result in an improvement in picture and video quality.
Specifications
4K UHD (3840×2160) display resolution
60-hertz refresh rate
3 HDMI ports
2 USB ports
16 Watts sound output
Micro Dimming
Dolby audio
Full TV Version Netflix
55-inch screen size
Pros
4K display enhances the picture and video quality
Dolby audio delivers a remarkable audio output
Affordable for a 4k TV
Comes with lots of decent features like the HDR and sport mode
Cons
Fragile
Lacks the Google play store and doesn't support Android OS
Connectivity flaws
Planning on buying this model?
Check Price on Amazon
8. Thomson B9 Pro 102cm (40 inches) Full HD LED Smart TV (40M4099/40M4099 PRO)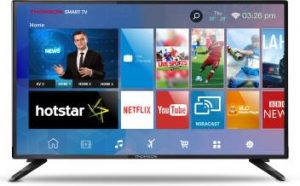 This is another mid-sized LED TV with decent attributes. It is affordable, and the resolution isn't bad for a mid-range product. With several convenient features for a more immersive engagement, there is no much to fault considering the cost.
Specifications
40-inch screen size
Max resolution of 1920 x 1080 Pixels
3 HDMI ports
2 USB ports
Built-in Wi-Fi
PC Audio In port
Headphone Jack
Brightness of 450 nits (max)
Contrast Ratio 300000:1 (Dynamic)
View Angle 178/178 degree
Digital Noise Filter
Aspect Ratio 16:9, 4:3, Auto, Just Scan, Zoom1, Zoom2
A refresh rate of 60 Hz
Supported Video Formats: AVI, MPG, DAT, VOB, DIV, MOV, MKV, RM,
Supported App – Netflix , YouTube, Hotstar
Android Based
Two speakers
Surround sound technology
20 watts speaker output
Supported audio formats include WMA, MP3, M4A
Auto power off, Sleep timer, On/Off timer, Display Time Adjustable
Image Freeze
Eco Mode
Off-High-Mid-Low
Q.View
Auto Channel Search
Channel Manager
Multimedia Support Picture-Music-Video-Text
920 mm x 540 mm x 100 mm dimension
Pros
Good video and picture quality
User-friendly interface
Lots of great attributes
Cons
Below par sound quality
The cast works for PC alone
Lacking the voice command
Planning on buying this model?
9. LG 80cm (32 inches) HD Ready LED Smart TV (32LJ573D –TA)

Powered by webOS, Android users don't might feel handicapped as the Google Play store is supported. Its 32-inch screen size is modest, and it doesn't reflect its rather steep price. But the LG LED TV delivers exceptional viewing experience with limited connectivity options.
Specifications
32-inch screen size
1366 x 768 resolution display
1 HDMI port
1 USB port
Built-in Wi-Fi
IPS panel
Aspect ratio
Five modes
A refresh rate of 50 Hz
Supported Apps: Netflix, Youtube, Amazon Prime, Google Play & Movies
OS: WebOS
Dolby digital sound technology
Speaker Output of 20 W
Sound formats supported: C4, AC3 (Dolby Digital), EAC3, HE-AAC, AAC, MP2, MP3, PCM, DTS, DTS-HD, DTS Express, WMA, apt-X (Refer to manual)
Dimensions of 734 mm x 438 mm x 71 mm
Pros
Impressive picture quality
Affordable LED TV
Lots of great attributes
Cons
Sound is just average
Connectivity is limited – no Bluetooth
No Android TV
Planning on buying this model?
Check Price on Amazon
10. Blaupunkt 109cm (43 inches) Full HD LED Smart TV with External Soundbar (BLA43AS570)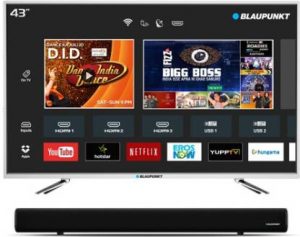 Besides an above average screen size, the topnotch connectivity options are topnotch. Its 3 HDMI & 2 USB coupled with the additional dual-band Wi-Fi settings would it endear this LED TV to any user.
The Mali 450 MP Penta Core 750 MHz graphics processor might not be top-shelf stuff, but it does a decent job of delivering a satisfactory Android OS experience.
Specifications
43-inch screen size
Display resolution of 1920 x 1080 (max)
3 HDMI ports
2 USB ports
Built-in Wi-Fi Type: 802.11b/g/n, 2.4 GHz
Headphone Jack
250 cd/m max brightness
Contrast Ratio: 4000:1 (Static)
Viewing angle of 178 degree
Aspect Ratio: 16:09
The refresh rate of 60 Hz
Supported Video Formats include: PAL, MPEG-2, MPEG-4, H.264
Processor: Cortex-A53 Quad Core 1.5 GHz
Graphics Processor: Mali-450MP Penta Core 750 MHz
1GB RAM Capacity
8 GB Storage Memory
Supported Apps: Netflix, Youtube, Hotstar and others
Operating System Android Based
Supports screen mirroring
Surround sound technology
Speaker Output of 30 W
Supported Audio Formats: MP3, WMA, AAC
Auto Power Off
Sleep Timer
970 mm x 565 mm x 70 mm dimensions
Pros
Remarkable picture clarity
Sound quality is above average
Budget-friendly appliance
Cons
Connectivity issues
Voice search is not functional
Planning on buying this model?
With the review of some outstanding LED TV on the Indian market outlined, it is time to consider the best brands available.
Best LED TV Brands in India
With different entities delving into the manufacture of consumer electronics, identifying the best LED TV brands becomes imperative.
Mi


Xiaomi is a Chinese company that is responsible for the Mi brand. There are lots of products under this brand. While Xiaomi started as a smartphone producer, it has since moved into the manufacture of electronics like televisions.
The brand is popular in the Chinese and Indian markets, but this is more about the performance of its smartphone sales. Notwithstanding, its entry into electronics is a recent one, so it's not surprising.
Samsung


This is one of the biggest existing brands. Despite starting as a trading firm, the South Korean conglomerate has made inroads into a lot of industries. Its electronics subsidiary has become renowned for quality.
Moreover, Samsung electronics is considered the world's largest manufacturer of consumer electronics like the LED TV, which says a lot about its popularity in the industry.
BPL


It is a British Physical Laboratories, is an Indian company with expertise in importing technology and doing further advancement.
Sanyo
Initially a standalone company, the Japanese outfit has since been acquired by Panasonic, another renowned electronic manufacturer.


Sanyo gained entry into the LED TV production business by acquiring Warwick Electronics, an enterprise known for producing televisions for Whirlpool.
TCL
Like many others, this Chinese brand is involved in the production of several consumer electronics. Nevertheless, it has taken a significant chunk of the television market making it the third largest TV manufacturer in the world.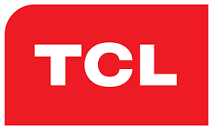 TCL's strides in the television market stem from its joint venture with Thomson SA. TCL is so prominent in the television manufacturing business that Samsung outsources production of specific TV models to the Chinese company.
Thomson
Thomson is a french electronic brand and is subsidiary Technicolor SA. Compared to its competitors, the price it offer is quite cheaper. It has received recognition especially among consumers who are on tight budget when it comes to LED TVs. It is exclusively available on Flipkart as for now.

LG
This is another South Korean outfit that is renowned for quality LED TVs and other electronics.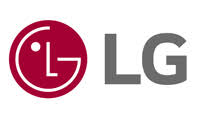 While the LG brand is not as popular as Samsung, it is considered the 2nd largest producer of LCD televisions in the world – which says a lot about its popularity and indeed, quality.
Blaupunkt
Another brand that has gradually gained ground in the television market is Blaupunkt. Renowned for its dominance in the home audio niche, the German outfit has made that count in the production of LED TVs for Indian customers.


The bankruptcy claim by the original parent company hasn't affected the brand popularity of their LED TVs; if anything, it has soared ever since.
With the top LED TV brands considered, it is time to proceed to the different types of LED TVs on sale.
Types of LED TVs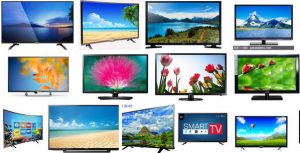 There are several types of LED TVs. Here, we will take a look at each type of LED TVs currently available on the Indian market.
LED TVs
Unlike the LCD TV of old, the LED TV tends to deliver a crisper image as it uses light emitting diodes. With the improvement in television technology, LED TVs are smaller.
While I like this type of TV for its affordability and technological advancement, picture quality leaves more to be desired.
QLED
This type of LED TV uses quantum dots to increase the color spectrum available within an LCD while enhancing the brightness possible. Unlike the regular LED TV, this appliance's use of quantum dots instead of light emitting diodes improves the quality of the display.
I am convinced it is one step above the typical LED TV. Sadly, not many brands have products in this category.
OLED TVs
This type of LED TVs depends on organic LEDs to bring about picture representation. The 'O' in OLED stands for organic. It certainly miles ahead of the regular LED TV, and its price range reflects that as well.
OLED TVs are usually bigger but not bulkier than other types.
Having considered the different types of LED TVs, let's move on to the buying guide for the LED TV
Best LED TV Buying Guide
Getting the best LED TVs goes beyond shopping for the one with the eye-catching specifications. You need to consider several factors, and that's the aim of this section.
Screen size
The bigger, the merrier, but you need to understand that price goes up with that increase in dimension. And depending on the model and the arrangement of your home, it's not always worth the extra cash.
Lookout for HDR
Color enhances the appeal of an LED TV, so features like the HDR that amplifies the color of the display should always be considered. Unfortunately, it is only seen on a few LED TVs, usually those with 4k capability.
Screen resolution
If you seek an LED TV with a crisper and more refined picture and video quality, consider those with 4k capability. They offer pixel resolutions that are beyond the pittance of the full HD resolution which once held sway.
The 8K capability might be available, but owning one is clearly overkill at this time. Moreover, the cost is astronomical.
Sound quality
It is so easy to focus on picture and video quality of a television that we forget assessing the sound. Many TV producers know this, so they don't pay as much attention to quality of the sound produced like the visual attributes.
Keep an eye out for televisions with Dolby surrounds and similar quality sound technology.
With some buying tips outlined, it is time to consider some frequently asked questions regarding LED TVs.
Frequently Asked Questions
Before you purchase an LED TV, take a look at some frequently asked questions regarding these products and logical answers to such.
How do I decide on the right size in LED TV to settle for?
While bigger screens would often take the cake, the onus is on confirming the dimension of your room and picking a matching TV. The bigger your room size, the bigger the TV size, and vice versa.
Is opting for a 4K TV a good idea?
Of course, you should. HD LED TV is gradually becoming mediocre. Soon, you would feel out of place owning an HD LED TV, especially with the introduction of the 8K TV.
What about sound quality?
While most people don't pay much attention to the sound quality of the television, it is not to be ignored. Certain brands pay sufficient attention to sound quality, and others don't. Look out for those that do.
What is avg lifespan of LED TV?
Approximately 100,000 hours. Since the technology is still new, there are no actual claims.
Do LED TVs come with wall mount?
Usually they come with pedestal base, but a wall mount frees a lot of space. You can find good deals at wall mount options if you check online.
With the FAQs done and dusted, it is time to consider some buying tips.
Buying tips for LED TVs
Here are some buying tips on owning the best LED TVs.
Your budget
You shouldn't ignore your financial capacity when deciding on what LED TV to own. There are different LED TVs out there, so pick one that wouldn't have you starving for days after making that payment.
Consider only valuable features
Don't fall for every enticing feature out there. Pick only products with attributes you'd find useful. The HDR and 4K capability are some of the more valuable ones.
Don't ignore connectivity
Depending on how many devices you intend connecting to this LED TV, you have to consider the number of ports available and the kind of port. Also, WiFi connectivity and Bluetooth are things worth considering if you intend using maximizing your LED TV.
Conclusion
Love them or hate them, LED TVs have come to stay. Picking the best LED TVs one can be challenging, but we are optimistic this piece would prove helpful.
By weighing the pros and cons of the products highlighted in this piece, you should be able to make an informed decision.