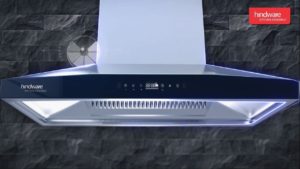 Over the years, this appliance has been making some noise and is slowly becoming a kitchen essential. From lots of models and chimney brands available in the market, you might find it difficult to find just the best chimney for your kitchen.
Exhaust fans are superseded by these chimneys, as this does not only draw out smoke but can absorb oils and fumes, making the kitchen cleaner. This is the main reason why you would want to get a hold of a chimney that would be the best value for you. It is both of great purpose and looks good in your kitchen. But you just don't know where to start right?
Worry no more, as we got you covered! We have listed the best chimneys in India that will fit your needs and requirements. We made it possible as we have summarized all the information and reviews to come up with this list. Read on to find out!
This review guide is generally split into two parts — the first part is where you'll find the best kitchen chimney models in India; whereas the second part is where you'll see thorough but summarized information regarding different chimney types, important buying tips, best kitchen chimney brands, things to consider before buying and so on…
10 Best Kitchen Chimneys in India – Reviews
In this section, we've reviewed the best chimneys from amongst the 100s of models in the market. We have used all the information we got online alongside the many reviews from both Amazon and Flipkart websites. These chimneys are not only based on one criterion but specifically in accordance with the buying guide you have just read above.
1. Hindware Nevio 60 Auto Clean Wall Mounted Chimney

One wouldn't go wrong with this one. This is the most popular chimney out there: having both a very sophisticated design and cutting-edge technology in keeping your kitchen smoke free and healthy; not to mention that this is also an auto-clean chimney with baffle filter.
Features / Specifications
Suction capacity: 1200 m3/hr (For kitchen size >200 sqft & heavy frying/grilling)
Size: 60 cm (has 90 cm variant)
Thermal Auto Clean technology
Filter Type: Stainless Steel Baffle Filter
Push button control
Has a metallic blower
1 year Comprehensive and 5 Years on Motor Warranty
Pros
With oil collector
With 2 LED lamps
Best value for the price range
User-friendly
Cons
Exhaust pipe accessory not too durable
Customer Service concerns
 A bit noisy
Planning to buy this model?
This also comes in a 90cm variant that can be found at:
2. Hindware Sabina BLK 60 Wall Mounted Chimney

This is the second most popular chimney model in the market. Its classic in black and compact design will be a perfect accessory in your kitchen's aesthetic interior. This is your perfect wall mounted chimney with its curved glass.
Features / Specifications
Suction capacity: 1100 m³/hr
With Energy Efficient LED Lamps
Filter Type: Stainless Steel Baffle Filter
Push Button Control
Size: 60 cm
1 year Comprehensive and 5 years Motor Warranty
Pros
Low Noise
With Powerful motor
Reasonable price
Good suction power
Cons
High maintenance cost (third party cleaning)
Average pipe accessory
Installation service concerns
Planning to buy this model?
3. GLEN Cooker hood 6071EX 60cm 1000m3 SSLTW Wall Mounted Chimney

This is a very stylish chimney model that will add a premium look in your kitchen. It boasts of its good performance through its Copper Italian motor and its top as a thermal overload protector.
Features / Specifications
Suction capacity: 1000 m³/hr
Filter Type: Stainless Steel Baffle Filter
Eco- friendly LED Lights
Push button controls
Size: 60 cm
Dynamic Airflow
Warranty: For 1 Year – Motor, PCB, Blower and for Extended 6 Years – Motor and PCB and Parts covered under warranty are motor, switch and controls only
Power On Indicator
Pros
Three convenient speeds button
Housing, Fan, Wires are made of flame retardant plastic for safety and longer lifespan
Cons
No pipe included
Costly Installation charge
Low suction power
Planning to buy this model?
4. Elica 60 cm 1100 m3/hr Chimney (ESCG BF 60 NERO, 1 Baffle Filter, Black)
This elegant looking chimney blends well with any kitchen style. Its robust dimensions add good functional value to your kitchen. Aside from that, if you are conscious of your electric consumption, this one's for you, as this consumes less power.
Features / Specifications
Suction Capacity: 1100 m3/hr (For kitchen size >200 sq ft & heavy frying/grilling)
Warranty: 5 years on Motor and 1 year on comprehensive from Date of Purchase
Filter Type: Baffle Filter
Push Button Panel
LED Lamps
Size: 60 cm
Pros
Three speeds levels
Low noise
Good value for money
Cons
Service cost too high
No exhaust pipe included
Planning to buy this model?
5. Elica 60 cm 1200 m3/hr Auto Clean Chimney (WD HAC TOUCH BF 60, 2 Baffle Filters, Touch Control, Black)
If you want a chimney model that's not just good looking but is also good functioning, this one is for you. It has a stylish black color and elegant design. At the same time, this is an auto clean chimney and has a good suction capacity.
Features / Specifications
Suction Capacity: 1200 m3/hr (For kitchen size >200 sq ft & heavy frying/grilling)
Warranty: 5 years on Motor and 1 year on comprehensive from Date of Purchase
Size: 60 cm
Heat Auto-Clean technology
Touch Control Panel
Filter Type: Baffle Filter
LED Lamps
Pros
With built-in Oil Collector
Low noise
3 setting modes


Cons

Duct Pipe not included
High installation charge
Not good oil collector
Planning to buy this model?
6. Prestige 60cm 760 m3/hr Chimney (DKH 600 CS (B-Series), 2 Baffle Filters, Steel/Grey)

If you are looking for a budget-friendly wall mounted chimney, this model is just right for you. It also is a low maintenance chimney with a conventional design fit in every rigid vertical surface. This is a ducted chimney.
Features / Specifications
Suction Capacity: 760 m3/hr (For kitchen size <100 sqft & low frying/grilling)
Warranty: 2 years on product, 10 years on motor
 Filter Type: Baffle filter
 Push button control panel
With LED lamps
Size: 60 cm
Pros
A user-friendly control panel
Easy to clean
Good suction power
Cons
Planning to buy this model?
7. Sunflame 60cm 1100 m3/hr Ductless Chimney (Innova60AC, 2 Baffle+Charcoal Filters, Touch Control, Steel/Grey)

This is the most exciting chimney with its unique features. It doesn't just look good with its stainless steel and glass material but is also very good in its performance with baffle and charcoal filter.
Features / Specifications
Suction Capacity: 1100 m3/hr
Warranty: 2 years on product
Filter Type: Baffle filter & Charcoal filter
Touch Control
Size: 60cm
Pros
Best value for the price
Easy to clean
Cons
Planning to buy this model?
8. Faber 60cm 1000 m3/hr Chimney (Hood Tratto Plus BK LTW 60, 2 Triple Layer Baffle Filters, Black)

This will perfectly fit your modern kitchen. Its design coming in black makes it more classy and edgy in a way. It also has a unique and advanced mechanism called 3D Hood with T2S2 technology. It has 25% higher suction area than the other models in the market.
Features / Specifications
Suction Capacity: 1000 m3/hr (For kitchen size >200 sqft & heavy frying/grilling)
LED light
Size: 60 cm
Push Button Control Panel
Filter Type: Baffle Filter
1 Year Comprehensive and 12 Years on Motor, Rotor Warranty
Pros
With a powerful motor capacity
Good suction capacity
Lesser Noise level
Longer Warranty
Cons
Installation charges concerns
No accessories included
Planning to buy this model?
9. KAFF 60 cm 1080 m3/hr Chimney (FIM BF 60, 2 Baffle Filters, Steel & Black)

This is a good, eye-catching stainless steel chimney for your kitchen. It is packed with your favorite features such as its good suction power. It is also a hassle-free addition to your kitchen as this is easy to clean and is low maintenance.
Features / Specifications
Suction Capacity: 1080 m3/hr
LED light
Size: 60 cm
Push Controls
Filter Type: Baffle Filter
Warranty: 1 year on the product, 7 years on motor
Pros
3-speed levels
Easy to clean
Low Noise level
Cons
Planning to buy this model?
10. KAFF 60 cm 1080 m3/h Chimney (NERO MX 60, Black)

This model may be compact but it is packed with impressive features. Its unique conical shape is both intriguing and can add as an interesting piece in the kitchen. It is also unique amongst the others from the list, as this use Cassette filter that requires cleaning every 2 weeks.
Features / Specifications
Suction Capacity: 1080 m3/hr (For kitchen size >200 sqft & heavy frying/grilling)
Size: 60 cm
Push Button Control
Warranty: 1 year on the product, 7 years on motor
2 Halogen lights
Ductless
Pros
Lower noise level
Unique design
Cons
Cassette filter requires frequent maintenance
High installation cost
Planning to buy this model?
It will come as a surprise if you still weren't able to find just the right chimney for you after listing all those best models. Maybe you just need to read on further details below to substantiate your choice.
Best Kitchen Chimney Brands in India
Now let's talk about the top kitchen chimney brands in India. Following brands are very popular and highly revered in India.
1. Hindware


Hindware chimneys are consumer appliances with a flagship of Hindware brand renowned for trustworthiness around 60 years now. The autonomous features of Hindware chimneys make them the best kitchen chimney brands in India. Trusted nationwide due to their constant efforts to deliver innovative, excellent quality, superlative designed products. Aesthetically crafted and technologically advanced kitchen appliances category was forayed as part of their expansion strategy under the brand Hindware Kitchen Ensemble. This coupled with a commitment to customers placed them into 'Fortune India 500' 2014 list.
Their chimneys are futuristically crafted to create a sleek, durable, stylish yet high-performance range using stainless steel and toughened glass top finish. The only drawback is frequent maintenance of some accessories (like PVC pipes) and the extra costs for installation. Reasonably priced Italian designs' and European craftsmanship maintain a clean smoke-free cooking environment and great looking kitchen.
2. Bosch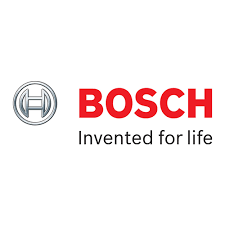 Bosch is part of 3rd largest home appliances company on the globe, the Bosch and Siemens Home Appliance Group. In India, Bosch set-up its manufacturing operation in India in 1951. It now has grown to more than 6 development centres and at least 18 manufacturing sites. It is a brand well-known in the market for high-quality electronic products.
Easy to install and use kitchen chimneys are readily available in stores and online. German technology crafted Bosch chimneys is one of the best kitchen chimneys in India. Space for installation of a few Bosch models can be a problem for the middle-class Indian kitchen. Its most reliable brand on board with useful features, good warranty claims, and competitive prices compared to other brands. They score well in reliability and customer service which are the most important criteria for appliances.
3. Faber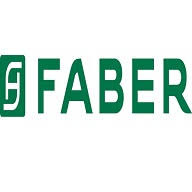 The world leader in kitchen hoods and chimneys is based out of Italy and was incepted in 1955. Characterized by dynamism, durability and dedication Faber holds a key position as an innovation driver in kitchen technologies.
All over the world Faber kitchen chimneys are known for one of its kind solitary 3D Y2S2 Technology across the industry. Though highly priced you can avail attractive discounts from time to time and also lifetime warranties.
Today they are spread over 3 continents, 13 countries and a marketing office in the United States. Due to ever challenging globalisation, Faber acquired Franke Group in 2005. With a turnover of more than €220 million, they also put up a plant in Pune, India. It was established with a vision to offer high-quality aesthetics and word class service to markets in India. Pune unit is to be the export hub for the Middle East and the Asia Pacific regions.
4. Glen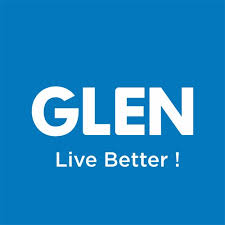 Glen  Appliances private Limited was formulated in 1999 in Faridabad India. It is listed in top suppliers of kitchen chimneys and home appliances today with a turnover of 22 crores. Glen chimney hoods are easy to install and clean. The ductless chimneys are perfect for the Indian style of cooking. Italian motor technology is designed skillfully to reduce noise and enhance the durability of the appliance. Attractive curved glass designs are capable of transforming your kitchen into an artistic cooking masterpiece.
Additional warranties on powerful chimneys, quality products at affordable prices are the main differentiators'. Professional excellence, integrity, trouble-free usage and long term customer relationships secure them a place among best kitchen chimney brands in India.
5. Elica


Elica SpA and Elica PB India Private Limited joint ventured in India in 2010. However, Elica Corporation began its operations in kitchen and electric motors long back in 1970s. At present they are functional worldwide with plants in Italy, Poland, Mexico, India ,Japan and China. Elica brand is world's leading producer of household appliances designed specifically for domestic usage.
Ergonomically designed hobs, ovens, hoods, boilers and sterilizers are made of high-quality material for safe household usage. Their manufacturing unit located in Pune, India produces over 15 models of built-in hobs and more than 50 editions of kitchen hoods. It is noteworthy that they use Italian prowess in automated assembly lines. Their presence has revolutionized kitchen appliances industry altogether not only in India but Asian markets.
Types of Chimneys
The chimney is one type of range hoods that are popular worldwide. The best chimneys can now be classified based on where it is mounted in the kitchen, which are:
1. Wall Mounted Chimneys

This is the most common type seen worldwide and the most popular in Indian kitchens. The chimney is fitted against the wall and on top of the stove. They're also affordable and a good fit for most types of kitchens in our country. The chimneys we've covered in this article below are mostly these wall mounted chimneys.
2. Island Chimneys

This type is used when the stove is not leaning on the wall and is located in the center of the kitchen. So the chimney is hanging to the ceiling above the stove/cooktop. We recommend buying one that is at least six inches wider than the cooktop because there are no materials around it such as wall cabinets to funnel the fumes/smokes. Most homes in India do not have this kind of kitchen slab in the middle of kitchen. But if you got one, you're a lucky one!
3. Built-In Chimneys

This type of chimney is integrated inside the top kitchen furniture work against the wall. This is the most stylish setup and a good space saver.
Another way to categorize chimneys would be whether they are with ducting or ductless. However, the types indicated above would help you better in your purchase decision. Now we'll move to the things you need to consider when buying chimneys.
Best Chimney for Kitchen – Buying Guide
How can you truly know which one is the best chimney for you? What guidelines should you follow before buying chimney for your kitchen? See the list below:
1. Kitchen Size
This is the most important detail you need to take note. The chimney you should get will depend on the size of your kitchen. You wouldn't want to have bought one and come home frustrated as it just doesn't fit. We recommended that if you have a 3 feet stove, get a 3 feet chimney as well. The chimney suction power will depend on your kitchen size as well.
2. Chimney Type
Decide on which type you would want to go for based on the list above, consider where the specific location to put the chimney too. But other important things you need to consider are the features you want it to have. Such as the following:
a. Indicator– this serves as a warning signal should the filter needs cleaning or replacement.
b. Auto heat sensor– it detects heat and oil particles and shuts down automatically.
c. Split chimney- the motor is installed outside reducing the sound.
d. Convertible kits– some models can be converted from ducting to ductless.
e. Soundproof kits– ensure to fully eliminate noise from the chimney.
f. Detachable oil collector- it's convenient for cleaning. Oil particles are collected in a vessel: which can be easily detached.
g. Auto clean chimneys– this is everyone's favorite as this is hassle-free for you. The chimney cleans itself by liquidizing the oil and letting it out.
3. Chimney Size
We recommend that it follows the size of the stove. It should be a bit larger but not too much than that of your stove. Most chimneys are in standard sizes of 60 cm and 90 cm.
4. Filter Type
Filter types are classified into 3: Cassette filter, Baffle filter and Carbon filter. Cassette needs to be cleaned once a week for a better operation. The baffle is the best for Indian food with Masala. This needs less maintenance and can be replaced after years of use. While Carbon, also known as Charcoal filter is mainly used for odor absorption.
5. Chimney Maintenance
Cleaning the chimney can be a tedious job, so many choose a chimney model which is low maintenance. Maintenance is usually based on the filter the chimney model requires, or better go for auto clean chimneys.
6. Warranty and Service
One should always note the warranty specifications of the chimney you are getting alongside the available services for chimney troubleshooting and maintenance.
That's just the 6 most important things you need to keep in mind. It is not that hard to memorize, right?
Frequently Asked Questions about Chimneys
These are the common questions you need to know before deciding on purchasing that chimney for you.
1. Which is better, an exhaust fan or a chimney?
A chimney is better as it eliminates both smoke and oil making your kitchen cleaner and free from air pollutants.
2. Is ducting required in all chimneys?
No, but a chimney with duct is more efficient as it removes the heat from the kitchen. Filters also last longer when there is ducting.
3. Can I install the chimney myself?
No, it is better to be installed by a skilled representative from the manufacturer. Also, you can either hire an electrician or skilled service engineer to install it for you.
4. How far should I install the chimney from the cooktop?
There is always a recommended height indicated in the user manual to guarantee the efficiency of the product. And it is sometimes based on your kitchen size, so an expert such as a skilled service engineer could make the best decision for this one.
5. What's the best way to clean the surface of the chimney?
Stainless steel chimneys can be washed with regular clean cloth, warm water, and mild soap or dish detergent. Rinse well with water and wipe it dry immediately.
6. How often should I change filters?
The aluminum mesh grease filters should be washed approximately every month or depending on your frequency of use. You should wash it often if your cooking style generates more grease such as from frying a lot of foods. Non-duct carbon filters must be replaced timely. Baffle filters are long-lasting and do not require to be cleaned from time to time. Usually, they can last until 3 months before washing.
Now let's tackle the last few last tips so you could no doubt purchase the best chimney for you.
Kitchen Chimney Buying Tips
You wouldn't want to put your money to waste by not getting the best chimney for you right? So you should take note of these last few tips!
1. Auto Clean or Normal Chimney
It does not mean that normal chimneys are less effective than auto clean. But if you are looking for convenience and a hassle-free chimney maintenance and care, the auto clean chimneys are the best choice for you.
2. Kitchen Design
Kitchen size is a top priority when choosing the best chimney for you, but the design should also be a factor to consider. With lots of models to choose from in the market, choose the one that perfectly blends in your kitchen and better enhances the overall functionality of your kitchen besides its appearance.
3. Price
Chimneys' features are usually common to all models, the reason why price points should really be considered. Choose the best value for your budget after considering your needs: from its suitability to your kitchen, to your cleaning and maintenance willingness, and future cost you can shoulder on filter replacements and more.
4. Suction Power
The suction power of the chimney speaks the effectiveness of it. Don't go for the one with the highest suction power but only on how much is needed in your kitchen. Getting a too little suction capacity for a huge kitchen or vice versa is not the way.
We have covered all the things you need to keep in mind for you to be successful in getting the best chimney for your homes. Feel free to go back in any of the sections should you feel you missed out on something. Have a happy shopping experience and see you again on the next product review.
Before you leave, here's a video that you would love to watch right after you buy that best chimney of yours: