When shopping for the best home theater system, most people consider a product that provides good quality sound and has an easy installation process. A majority of the home theater systems available today offer great audio experience. But not all these devices are created equal.

One main challenge that most consumers face when shopping online is the massive range of products available. Not forgetting that all manufacturers market their home theater systems as the best, it may take more time and effort to find a product that you will really love.
In this article, we are going to review some of the best home theater systems in India and also provide a buying guide to help our readers make a wise decision when purchasing the device. We will also answer some of the frequently asked questions concerning home theater systems.
10 Best Home Theater Systems in India for 2019 – Reviews
India has some of the most reputable companies that manufacture electronic products. This means that most of the home theater systems available in the Indian market can serve the purpose you need. However, there are only a few manufacturers that stand out. Here is a review of the 10 best home theater systems according to their features, durability, and design, among other important factors.
1. Sony HT-RT3 Real 5.1ch Dolby Digital Soundbar Home Theater System

If you need a theater-like experience at an affordable price, Sony HT-RT3 can be a good option for you. The home theater system delivers a blissful surround sound experience at a relatively low cost. The device has a combination of a sound bar, a sub-woofer and two individual speakers in one package.
Specifications
5.1 channel real surround sound
Easy Bluetooth connectivity
Power output 600W
USB audio playback
Pros
Easy to install and use
1 year warranty
Superior bass
Can be used as a loud party system
The HDMI arc makes it easier to control the volume
Cons
The fan can be noisy at times
Planning to purchase this model?
2. Logitech Z906 Surround Sound Speaker System

The device comes with THX Certified theater-quality audio, 1000 watts and a warranty period of two years. It offers a premium sound experience that is rare to find in other affordable brands. The device is also affordable.
Specifications
4 speakers, 1 subwoofer, 1 minibar sound and an amplifier
Simple to control
Can take input from any device
Powerful 1000W sound output
Head jack for aux and private listening
Wireless remote
Pros
Powerful drivers that deliver heavy bass
Stylish design
Affordable price
2 year warranty
Cons
No Bluetooth or HDMI port
Planning to purchase this model?
3. Sony BDV-E4100 Real 5.1ch Dolby Digital Tall boy Blu-ray Home Theater System

The Sony BDV-E4100 has two small speakers in its surround sound setup. It provides a dynamic sound that can only be heard in a movie theater. The device also offers smooth connectivity with a wide range of gadgets and the internet without worrying about messy cables.
Specifications
Connects wireless to smart devices
Access to a wide range of apps, videos, and music with the Sony entertainment network
Enjoy surround sound with a 5.1-inch system
Use the football mode to recreate the stadium experience
Pros
Value for money
Easy setup and installation
Good bass and sound clarity
Stylish speakers
Cons
Planning to purchase this model?
4. Sony BDV-N9200W Real 5.1ch Dolby Digital 4K Wireless Tall boy Blu-ray Home Theater System

The home theater system provides a theater-like experience and it also supports different document forms. It comes with tall speakers that can be set up inside the space to provide real surround sound involvement. The subwoofer of the device creates effective rich bass.
Specifications
High-resolution audio capacity
Surround sound system with lighting effect
Virtual football mode
Digital music arena mode
Control your music with SongPal Mobile App
Pros
Powerful surround sound
Detailed picture quality
Wireless streaming
Powerful sub-woofer
Awesome bass
Cons
Planning to purchase this model?
5. Mitashi BS-120BT 5.1 Home Theater with 8500 Watts PMPO (Black)

The device comes with floor standing speakers and sound bars that bring out the best in your entertainment. The speakers are beautifully crafted and provide premium performance. Mitashi BS-120BT is designed with the latest technology, which enables you to use a variety of connections, including AUX input, Bluetooth connect technology, SD card, USB, etc.
Specifications
Bluetooth and aux connectivity
Digital FM radio
Compatible with DVD players, TV, music system, laptop, PC, etc
5.1 channel home theater system
Fully functional remote control
Pros
Comfortable bass
Good surround sound
Cable length of speakers is good
Multi-functional remote
Cons
Heats up a bit after longer usage
Planning to purchase this model?
6. Samsung HT-J5100K/XL 5.1 Channel Home Theater System

This is also among the best home theater systems that you can get at less than 20k. The device comes with 3 sets of speakers and a dedicated amplifier that will ensure you get nothing but a spectacular sound experience. It is easy to set up and you can also customize the sound balance.
Specifications
Balance your sound your way
Transcendent sound with crystal amp pro
Watch TV with surround sound instantly
Total power :1000W
FM tuner
1 year warranty
Pros
Affordable price
HDMI makes it easier to control, sound system with a TV remote
Has FM turning
Cons
Planning to purchase this model?
7. JBL Cine System 500Si

The system comes with Bluetooth, HDMI, USB, among other connectivity facilities which enables you to connect with other devices. It has small satellite speaker boxes and remote control that makes it easier to operate from a distance. The home theater system is also equipped with DLNA 1.5 technology, which means that you can stream your favorite videos and music directly from other compatible devices.
Specifications
1 surround music system
3d-ready HDMI inputs
5 satellite speakers and 1 sub-woofer
1 touch mirroring and listening technology
Pros
Sturdy body material
Good option for small-sized room
Attractive look
Easy to install
Powerful base
Cons
Bad quality mount bracket
Planning to purchase this model?
8. Yamaha Yht-2910 – 5.1 HD Channel Powerful & Stylish Home Theater Systems

This is a unique home theater system designed for an immersive listening experience. It has a multi-functional remote control which enables you to control it from a distance. It can be connected to multiple HD digital sources. The device also consumes less electricity and still performs successfully compared to other devices.
Specifications
1 powerful speaker and sub-woofer
Advanced YST technology for deep bass
Blue-ray functionality available
Super HD audio compatibility
100 watts consumption per channel
Pros
Comes with AV receiver
Sleek design
Virtual cinema front setting
Eco mode for power saving
Support WMA and mp3 files
Cons
Planning to purchase this model?
9. Yamaha YHT-3072-IN 5.1 Home Theatre System (Dolby Audio, DTS-HD, Bluetooth, USB, 4K, 8 Inch Active Sub, FM, HDCP 2.2)

Yamaha YHT-3072 has an auto speaker set up. It can deliver 4k video at 60 frames per second. The device supports high dynamic range videos, including Dolby Vision and hybrid log-gamma, which all have incredible facilities like rick bright colors, smooth tone, and fine quality contrast.
Specifications
Wireless mobile streaming facility
ECO mode to reduce power consumption
Dolby vision and football mode
Equipped with CINEMA DSP technology
4K HD video mode and up-scaling ability
Pros
High clarity sound
High-class performance
Infused with YPAO technology
Able to adjust multiple audio parameters
Cons
Speaker cabinets are made of plastic
Small sub-woofer
Planning to purchase this model?
10. Sony BDV-N7200W Real 5.1ch Dolby Digital 4K Wireless Blu-ray Home Theater System

This premium home theater system has Bluetooth, Wi-fi and NFC connectivity. It also has a Blu-ray player to play film DVDs, Blu-ray and 3d Blu ray disks. It comes at an affordable price. The slim satellite speakers are made with magnetic fluid technology that helps deliver powerful sound with minimal noise.
Specifications
2 way satellite speaker
Power consumption 1.7 w
BRAVIA sync; 3 D Blu-ray playback
RMS output of 1200 watts
Pros
Easy online access with built-in Wi-fi
Amazing surround sound effects
Bass effects are good
Fast Bluetooth connectivity
Plays media of different formats
Cons
Quite expensive
Short power cable on the amplifier
Planning to purchase this model?
5 Best Home Theater System Brands in India
Thanks to the ever improving technology, we can now watch our favorite movies and music videos in the comfort of our home on laptops, pcs and even DVD players. But to get the best out of your time, a high-quality home theater system is exactly what you need. With the best device, you can get authentic visuals, stunning sound clarity and awesome bass. To get such equipment, it is always important to compare products from different brands. This is to ensure that you get value for money.
Here are the top five home theater brands in India.

Sony
Sony is one of the best brands that are known to manufacture high quality, uniquely designed and long-lasting electronic devices. With the power of creativity and technology, the manufacturer has managed to come up with top quality home theater systems. Some of the devices are also very affordable. Within this information, there is no doubt that Sony products are worth considering.
Samsung

The manufacturer is committed to making the world full of rich experiences through its digital innovations. Samsung home theater systems are creatively designed. They are among the best devices available in the market with their high-quality performance and sleek designs. Some of the features found in Samsung home theater systems are rare to find in other brands.
Yamaha

The company is one of the largest musical instrument manufacturers that also knows how to make you enjoy your favorite TV shows, music and movies. Yamaha home theater systems support a wide range of devices. They also come at competitive prices.
JBL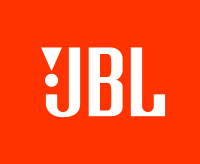 With JBL home theater systems, you can bring the best sound of music and movies to your home at an affordable cost. The company provides sound to a large number of theaters worldwide. The devices are designed to match your favorite cinema. Depending on your budget, you can choose a JBL home theater system with different features to meet your needs.
Logitech

Logitech offers home theater systems with theater quality audio experience from high-quality speakers. Logitech devices are known to produce powerful surround sound that provides premium audio experiences. The home theater systems are also uniquely designed, a feature that makes them stand out.
Types of Home Theater Systems
When looking for a home theater system, there are different options that you can consider. The 4 main types of home theater audio systems include;
Home-theater-in-a-box system
This type of home theater system comes with five surround sound speakers, a disk player, an amplifier and a sub-woofer. It includes all wiring.
Soundbar
This is a thin, long bar that is inclusive of several loudspeaker drivers. A lot of these models have a sub-woofer that comes separately
Component system
It includes an audio or video receiver, speakers among other components like disk player.
Components separate
These are component systems that replace the receiver with a separate processor or pre-amplifier and power amplifiers.
Best Home Theater Systems – Buying Guide and Tips
A home theater system includes speakers, an amplifier, a/v receivers and sub-woofers that come in one package. You only require a television or projector to get the most out of your device. But to get the best product, here are some important factors that you should consider;
Connectivity options
The best home theater system should easily connect to multiple options. You should be clear about the type of options you need the device to connect to. This includes Wi-Fi, Bluetooth. Optical cables, HDMI and aux.
Wired or wireless
A lot of home theaters systems are wired models. If you have never installed the device before, managing the system for the first time can be overwhelming. Thus, wireless options are the best for hassle-free installation.
They are however a little more expensive.
Format of audio support
The home theater system should also be compatible with the latest audio format. These include recent audio systems like Dolby Digital, DTS technology Dolby digital plus, among others. With such a device, you won't miss out on an opportunity of overlooking a single beat.

Bass quality
The selection of base usually varies depending on the user. Ensure that the home theater system provides the best quality bass sound. The bass sound should be soothing and not cause a disturbance.
Power consumption
The power consumption also varies from one theater system to another. When comparing your options, take time to find a device that consumes minimal power. Otherwise, you will end up paying huge amounts of electricity bills due to high power usage.
Budget
Home theater systems also come at varied prices. The price of the device depends on a number of factors, which include sound quality, bass output, and brand, among other factors. The best option is to shop around for a product that meets your needs at a budget that you can afford.
Frequently Asked Questions
Whether you are purchasing a home theater system for the first time or this is your second purchase, you probably have some important questions concerning the devices. You are not alone. Most consumers tend to ask questions to ensure that they are making the right purchase. Here are some frequently asked questions concerning home theater systems
Are there wireless home theater systems?
Older home theater system models used to be wired. But with the latest innovations, we now have the wireless options available. The best thing about using wireless home theater systems is that you won't have to worry about messing up the wires. They are also easy to install. But compared to the wired models, these options are quite expensive.
How do home theater systems work?
The performance of the home theater system depends on the amplifier and audio/video receiver. These two tools receive input from other devices and amplify the signal, which is then sent to output devices.
Do you need a receiver for home theater?
For any home theater system, the audio/video receiver is the main element. They handle different tasks like volume adjustments, switching between audio and video, effective signal transformation, among others. You, therefore, require a high-quality receiver in order to enjoy high surround sound.
What does surround sound mean?
One of the top reasons why people invest in home theater systems is due to the surround sound. This is simply a method that greatly enhances the sound of the speaker. For this to happen, the receiver decodes the signal then sends it to the output devices(speakers). This brings a deep bass and realistic sound effect.
What is the difference between 2.1 and 5.1 systems?
In simple terms, 2.1 home theater systems use two speakers that can be mounted on the right and left side of the television, 5.1 systems have 5 speakers.
Conclusion
There is a wide range of home theater systems that can produce fantastic sound. With the massive range of options available, you no longer have to rely on your TV speakers anymore. This article has reviewed some of the best home theater system brands that we currently have. If you want to cut down on budget, it is important to compare different options. This actually the only way you can get a product you need within your price range.