Note: During a recent update, we removed the old models of headphones from our list and replaced them with the new and improved models and updated the sequence of the list.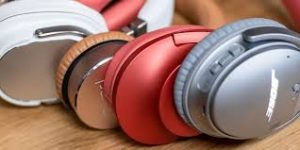 Buying the best headphones in India may not be an easy task. This is due to quite a number of reasons. First, headphones are sophisticated devices that come with different features. The audio experience also varies between the different types of headphones. Lastly, the prices are not the same.
That said, it is always important to take time and compare features and prices in the different types of headphones. A good headphone is an important accessory for most of us. Apart from adding life to your favorite tracks, it will also ensure that you are entertained with your music, audio books and podcasts throughout the day. Whether you are working out, commuting or enjoying a relaxing time at home, ensure that you invest your time and money in the best headphones you can find.
In this article, we are going to review the top 10 headphones in India, the best headphone brand among other important features that you should look for in a headphones.
10 Best Headphones in India – Reviews
When purchasing a pair of headphones, most of us tend to focus more on the product style and whether to go for wired or wireless headphones. Some people may also consider other factors like the price, warranty, active noise cancellation among other features. If we narrow down all these factors, you will realize that there are plenty of models to choose from. Here is a review of the best headphones that will help you make an informed choice.
1. Bose QuietComfort 35 II Wireless Bluetooth Headphones, Noise-Cancelling, with Alexa voice control – Black

Are you looking for an all rounder who can efficiently pick up your calls in between the beats of your favourite song? Then look nowhere else as Bose QuietComfort 35 II Wireless Bluetooth Headphones is a perfect solution just for you. With the Google Assistant and Amazon Alexa built-in you can have the access to million songs and more without a touch.
Within seconds you can get connected with your device and can experience wonders in each delivery.The device can last up to 20 hours providing you the time to enjoy the music or make use of the noise cancellation mode without any disturbance whatsoever. When it comes to output, this device can provide crisp and clear music regardless of the volume.
Perfection now comes in small size.
Specifications
Acoustic Noise Cancelling
Voice Prompts
Voice Assistance
Clear Calls
Voice Optimised EQ
Battery life up to 20 hours
Alcantara custion
Impact resistant
Soft cushion earcup
Multi-function button
Corrosion resistant
Action button
Pros
Noise cancellation works extremely well in extreme conditions
Technologically smart device
Amazing built quality
Sound quality is crisp and clear
Long battery life
Comfortable wear
Cons
Handling bose connect app is quite difficult
Not water resistant
Planning to purchase this model?
Check Price on Amazon
2. Sony WH-1000XM4 Industry Leading Wireless Noise Cancelling Headphones, Bluetooth Headset with Mic for Phone Calls, 30 Hours Battery Life, Quick Charge, Touch Control & Alexa Voice Control – (Black)

When it comes to performance you should undoubtedly get your hands on Sony WH-1000XM4 Industry Leading Wireless Noise Cancelling Headphones. The unique blend of most advanced noise cancelling with exceptional sound quality and a range of smart feature for an unequalled listening experience. These noise cancelling headphones comes with incredible technology that allows you to follow every word, note and tune with incredible clarity no matter how disturbing it gets.
The device allows you to speak while listening to the music, hence it automatically pauses music each time you strike a conversation. The quick action mode allows you to have a comfortable yet swift experience that can be controlled with a single touch.
Best in class, designed to pass.
Specifications
Clear hands-free calling
Speak-to-chat
Alexa-Built-in
Ambient Sound Control
Quick Attention Mode
30 Hour Battery
Touch Control
Multiple-device Pairing
Carry case with cable
Connect with App
Pros
ANC performs extremely well
Dual Devic connection is great
Great Connection Range
Ambient Sound works perfectly fine
Noise Cancellation works extraordinarily
Cons
Poor Customer service in some places
Disturbing sound output can be observed for certain devices
Planning to purchase this model?
Check Price on Amazon
3. boAt Rockerz 510 Over-Ear Headphones with 20 Hours Battery, 50mm Drivers, Easy Tap Controls, Powerful Bass(Raging Red)

Discover a hands-free, stylish and technologically advanced boAt Rockerz 510 Over-Ear Headphones that doesn't involve the hassle of wires. Just simply pair the device with any Bluetooth device and continue to connect and play with music all day long. This device can deliver loud and clear music for up to 20 hours with a powerful bass.
With a comfortable wear and a stylish look, this device can clearly enhance its performance and hence optimize the experience in the best possible way.
Blow their mind with comfort and style.
Specifications
Thumping bass
Boat Custom
20 hours battery
50 mm Drivers
Easy Tap Controls
Crafted for your entertainment
Flawless Design
Dual Mode
Pros
Have a premium look
Comfortable wear
Bass is good
Longer battery life for about (7-8 hrs)
Reasonable pricing
Cons
Not Flexible
Sound delivery gets compromised at times
Not a gaming headphone
Planning to purchase this model?
Check Price on Amazon
4. Sennheiser HD 280 PRO ideal Over-Ear Headphones for Home & Recording studio, DJ's, Mixing and Listening Music.

Perfection is the other name for Sennheiser HD 280 PRO ideal Over-Ear Headphones. This device is meant to serve professional needs based on the output of the device. It boasts extremely robust construction combined with the sound quality, modular design and aggressive noise isolation that is necessary in the field. The device is considered as a perfect companion for recording and mixing sessions.
Although the headphone was released in 2003, it is still one of the highest selling headphones in the market. This device is still rendering service to some of the famous podcasts in the world, including The Joe Rogan Experience.
Set the standards high, to achieve it right.
Specifications
High ambient noise attenuation
Accurate, linear sound reproduction
Soft earpads for a comfortable fit
Folding and rotating earcups for space-saving transport
Tough, single-sided cable
Pros
Best headphones in this range
Excellent Sound delivery
Light weight
Strong and long cable
Noise cancellation works very well
Extremely comfortable
Cons
Cabled device
Poor built quality
Planning to purchase this model?
Check Price on Amazon
5.Sony MDR-XB450AP Wired Extra Bass On-Ear Headphones

Sony is among the few brands that stand out when it comes to the manufacture
of headphones. The Sony MDR-XB450AP has an iconic design and it is also
affordable. The headphones come with a combination of matte and gloss finishes
on the body which makes it quality and attractive. When folding, the ear
cups twist inwards into the headband. This feature makes the headphones easy to
store when not in use. The product comes with a mic for picking up calls.
Expertise in the field of sound and music.
Specifications
Portable, swivel folding design for listening on the go
Beat Response Control for tight bass
In-line remote and mic for hands-free calls
Aluminium fascia for punchy bass
Cushioned ear pads for long wearing comfort
Matchyour style with vivid colors
Pros
Good low end response
Full exciting sound
Sturdy cable
Comfortable on-ear design
Cons
Weak mids and highs
A bit heavy at 440gm weight
Planning to purchase this model?
6. Infinity Glide 510 by Harman, 72 Hrs Playtime with Quick Charge, Wireless On Ear Headphone with Mic, Deep Bass, Dual Equalizer, Bluetooth 5.0 with Voice Assistant Support for Mobile Phones (Blue)

It's time to slip on the Infinity Glide 510 by Harman Wireless On Ear Headphone and forget the world at large. Just glide into enhanced world without any discomfort, as the device ensures user comfort above every other aspect. The lightweight, flexible design with 72 hours battery life makes the device a favourable choice for all. The Dual Equalizer mode provides you with a concert like experience with just a push of the button.
The padded comfort cushion helps you to enjoy the music better along with the size that can easily fit at the back of the pocket. It's a very versatile device as it can adjust the output as per the requirement.
Just glide to enjoy the fun ride.
Specifications
72 hours playtime
Dual EQ
Deep Bass
Ouick Charge
Bluetooth 5.0
Lightweight
Voice Assiatant Integration
Pros
Reasonable headphones
Awesome sound quality
Impressive Bass output
Quite comfortable
Cons
Low volume output
Bass isn't too strong
Planning to purchase this model?
7. Skullcandy Hesh Evo Wireless Over-Ear Headphone with Up to 36 Hours of Battery, Rapid Charge (10 min = 3 hrs), Noise-Isolating Fit and Built-in Tile Finding Technology (Black)

When it comes to style and cut edge design Skullcandy Hesh Evo Wireless Over-Ear Headphone surely stands out of the rest. This headphone has unmatched performance that keeps it simple but provides an outstanding sound with just the right amount of added features. It comes within a reasonable pricing and with a stylish look that surely remains unmatchable in this price range.
This device can easily last up to 36 hours with an outstanding sound quality. It has been engineered to be used as an everyday go to headphone with easy controls and comfortable fit.
Wear it whenever you need it.
Specifications
36 Hours of Battery
Rapid Charge
Built-in Tile Finding Technology
Flat Folding and Collapsible
Call, Track and Volume Control
Noise-Isolating Fit
Pros
Excellent battery backup
Rich sound
Crisp and clear sound
Cons
Noise cancellation doesn't work that great
Bass doesn't work that better
Planning to purchase this model?
8. BoAt Super Bass Rockerz 400 Bluetooth On-Ear Headphones with Mic

The earphones are available in two color options, grey and green. The boat Super Bass Rockerz 400 earphones are quality made. Both the ear cups come with the boat logo on them. The product also has a micro USB port that is used to charge the earphones and LED light which blinks when you pair the earphones to a device.
The ear cushions of these earphones are made of cloth which makes it comfortable to wear and also soaks sweat when you are using the earphones during your normal workout.
Get it going to be in the race.
Specifications
HD clarity
Super bass
Bluetooth connectivity
Playing time: up to 8 hours
Compatible with all mobile phones, tablets and laptops
Noise cancelling microphone
Pros
Good bass and mids
Light and comfortable to wear
Good battery life
Cons
High sounds shrill at high volumes
Plastic body which doesn't sound premium
Planning to purchase this model?
9. JBL Quantum 100 by Harman, Wired Over Ear Gaming Headphones with Detachable Mic for PC, Mobile, Laptop, PS4, Xbox, Nintendo Switch, VR (Black)

To transform your gaming experience and to enhance the experience into a whole new level get your hands on JBL Quantum 100 by Harman, Wired Over Ear Gaming Headphones. This device can easily emulsify the gaming experience by displaying tiniest details and feel in every explosion. It has a voice focus detachable boom mic for clear communications and lightweight, memory-foam comfort.
The device enables clear multiplayer interactions while memory foam cushions let you game in comfort for hours. It provides a platform compatible with a vast section of devices.
Pause is never an option for winners.
Specifications
Quatum sound Signature
Windows Sonic Spatial Sound Compatibility
Detachable Boom Mic
Platform compatibility
Memory Foam Comfort
Pros
Best for gaming use
Sound is good and Spatial
Micrphone quality is very good
Sound quality is crisp and clear
Cons
Cable length is small
Doesn't come with a comfortable fit
Bass isn't enough strong
Planning to purchase this model?

10. Cosmic Byte GS410 Headphones with Mic and for PS4, Xbox One, Laptop, PC, iPhone and Android Phones
The headphone can be a perfect option for playing games, watching movies, or
even listening to your favorite tracks. It delivers high quality sound, is
quality made and comes with an attractive design. It also has an
adjustable length hinges that can guarantee you hours of comfort.
Make your moves fast and easy.
Specifications
Soft cushion head pad and ear pad
Delivers clear sound and deep bass
Flexible microphone for exact positioning
Highly sensitive mic
Pros
Superb voice quality
Decent bass
Attractive design
Good build quality
Mic quality is decent
Cons
Planning to purchase this model?
Best Headphone Brands in India
Headphone quality has been gradually improving. There are quite a number of manufacturers who are known to produce the best headphones, and we are going to have a look at the top 5 brands. Most of these manufacturers offer headphone products with the best features, and some of them are even available at very competitive prices.
JBL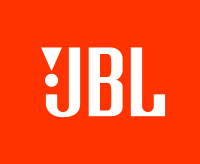 JBL was founded in 1946. Even though the company initially focused on the production of loudspeakers, and other devices, they have also provided to provide high performance headphones. JBL headphones are quality made, and they come in great designs. Their prices are also affordable for middle class Indians
Philips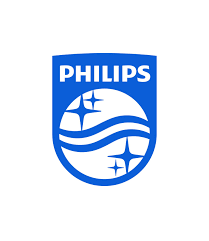 The Philips brand has also invested in a wide range of electronic products, and they have never disappointed. The company produces some of the cheapest headphones in the market. The fact that Philips is able to make high quality headphones at a price that is easy to afford qualifies them as one of the best headphone brands in India 2019. The headphones have a sturdy design and an above average headphone quality
Sony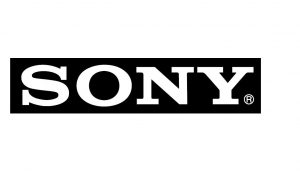 Sony is a renowned brand that probably everyone is aware of. The company manufactures a wide range of premium devices, including highly efficient and affordable headphones. Sony audio systems have dominated the market today, thanks to their unique and attractive features. They also use wireless technology which has helped brought forward some of the best headphones in India.
Sennheiser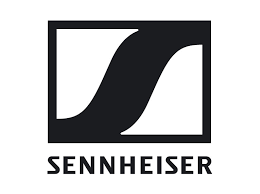 Established in 1945, the German audio company has been in the market long enough to be trusted with their wide range of quality headphones. The company produces headphones with great audio quality and competitive prices. Sennheiser headphones might be cheap, but they never compromise with quality. This has helped the company grow and become competitive enough in the headphone industry.
Boat
BoAT is a lifestyle brand that makes fashionable headphones with sleek designs. The company ensures that all their headphones are ideal for the customers surrounding. The company important the products from china and brands them with their own brand. These items are imported in bulk, which has contributed to their low prices.
Types of Headphones
There are different types of headphones that you can choose from depending on your needs are preferences. Here are some of the headphones available in the Indian market
In ear headphones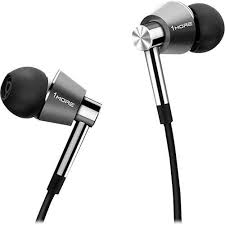 The headphones are regarded as earphones. They come with earbuds which directly enters into the ears. The headphones do not come with cushion, and there are relatively smaller compared to other types of headphones. They are easy to fold, making them highly portable.
Over ear headphone
The headphones are bigger than the in-ear headphones. They cover the whole ear. These headphones have a cushion, making them very comfortable to wear. They are also known to produce a loud sound.
On ear headphones
There is a slight difference between the on ear headphones and over ear headphones. While the on ear headphone is smaller in size compared to the over ear headphones, it does not go in the ear canal.
In line headphones
These headphones come with control panels on the ear pads where you can play your favorite tracks, change tracks and answer incoming calls. This feature is also common with over ear headphones.
Wireless headphones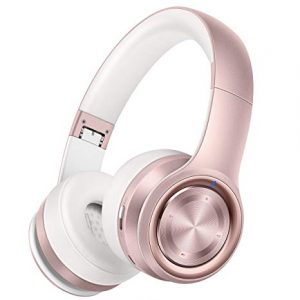 The earphones, just like their name, do not require plugging into the audio jack. They come with Bluetooth features and can easily connect with the supported devices. This makes the headphones more flexible compared to the above mentioned types.
Best Headphones Buying Guide and Tips
Now that we have already reviewed the best headphones models and the different types of headphone styles available, there are also other important features that you should consider. These include:
Noise cancellation
There are some great headphones that offers noise cancellation feature. Well, do not expect every little sound to magically disappear, but a lot of unwanted sounds will be removed when you purchase headphones with this feature.
Battery life
If you purchase headphones with Bluetooth and noise cancellation feature, a good battery life can also come in handy. No one wants to be caught in the middle of a workout of commute with low battery headphones.
Collapsible ear cups
If you decide to purchase an over the ear or on-ear headphones, you also should consider whether they fold or not. Make sure that the earphone is easy to store.
Water Resistance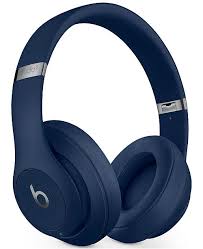 If you purchase a headphone to specifically use for workout, ensure that your sweat won't damage the precious product. Most fitness earphones are designed to withstand sweat. It is however important to double check, just to be sure.
Built in microphone
For convenience purposes, some headphones are designed to make calls or play music without getting them out of your pockets. If this is what you prefer, ensure that you check whether the controls match your preference.
Comfort
The wearing style of the headphones also contributes to the overall comfort. Most wireless headphones do not come with cushioned foam tips, which can greatly reduce your listening time. To get maximum comfort, an on-ear or over-ear headphone can play the part.
Audio quality
While some people may be comfortable with over the top bass, there are others who may not enjoy that much low-end tone. In this case, the best headphones will depend on the genre that you listen to often.
Still curious on the best features to look for in a headphone? Here is a YouTube video to help you out:
(Credit: CNET)
Frequently Asked Questions about Headphones
With so many options available, each individual may have their specific needs and requirements when purchasing a pair of headphones. Here are some of the most asked questions concerning the purchase and usage of the products.
What should I know before buying a wireless headphone?
The most important features that you should look for in a wireless headphones include;
Battery life
Sound quality
Form, comfort and size
Sound quality
Controls and pairing
Can I use a phone charger to charge a headphone?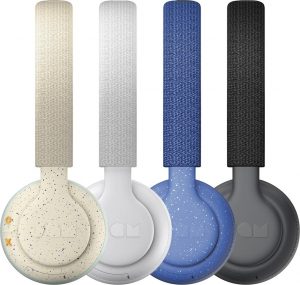 Yes, you can charge the headphones with a phone charger. USB cables can also handle your charging needs.
How much should you spend on a new pair of headphones?
There are a lot of quality and durable headphones that cost less than Rs.800 . But in most cases, the most expensive headphones model is the more efficient and durable it is. The only trick is to shop around, compare features f and prices from different headphone brands and come up with a product that suits your needs and preferences.
How can I make my headphones last longer?
For your headphones to last longer, ensure that you take care of it by;
Keeping the headphones clean
Considering DACs and preamps
Using applications that enhance sound
Checking your audio source
Storing them safe
How many hours do wireless headphones last?
One of the main things to consider in a headphone is the battery life. Most headphones have an expected battery life. This is the number of hours that the battery is expected to last when the headphones are in operation. In general, wired headphones can last for up to 8 hours, while Bluetooth headphones can last for as long as 25 hours.
Conclusion
Clearly, there is a wide range of options when it comes to finding the best headphones in India. Not even two pairs of headphones have similar features. For the average user, the main things that you should consider are sound quality and whether the headphone is wired or wireless. Price is also an important consideration. If you want to invest in the best headphone, you should also be prepared to spend more.
That said, people have different needs, and the 'perfect' pair of headphones may not exist. With this information, we hope that you are going to get the headphones that you have been looking for.