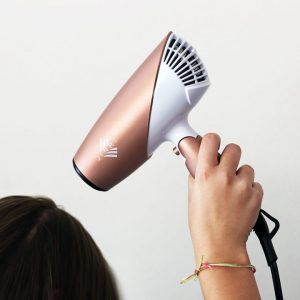 Hair dryers are important tools for women and men who love to style their hair. With the tool, you can quickly blow dry your hair when you get out of the shower. A good number of women use a hairdryer to achieve a sleek and straight look. No matter what your styling needs are, you would want to buy the best hair dryer that is gentle on your hair.
If you don't not have enough time and prefer neatly styled hair, finding a reliable hair dryer is the best thing that you can ever do to your hair. But hair dryer brands in India offer products with different features and specifications. There is always a wide range of hair dryers that you can choose from depending on the material, weight wattage among other features that will make the hair dryer easy and convenient to use.
This article reviews some of the best hair dryers in India. You can learn more about their features and prices. To ensure that you only purchase the best dryer in India, we will also provide tips on what to look for in the best dryer as well as the top hair dryer brands in India.
5 Best Hair Dryers in India – Review
Just like other products, you can always get a variety of options when looking for the best hair dryer. At times, finding a product that meets your needs can be overwhelming. To make things simpler, we have compiled a list of 5 best hair dryers in India that you can consider investing in.
1. Philips HP8100/46 Hair Dryer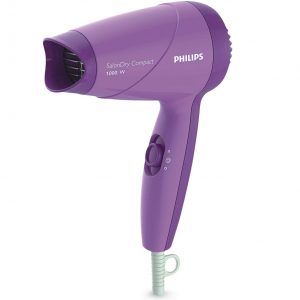 This is one of the few hair dryers that are cleverly designed. The machine is lightweight and easy to handle. It has a ThermoProtect temperature setting that offers optimal hair drying rate and protect the hair from overheating. It also has a compact design for easier storage. What's more? It's rated as an Amazon Choice product so you can now be even more sure about your purchase.
Specifications
Advanced concentrator technology with quick-heat head
ThermoProtect temperature setting
Corded
2 years warranty
2 dry speed setting, high and low
1000watts for gentle drying
Pros
Compact design for easier handling
Easier storage
Powerful machine
Sleep design
Cons
Produces a burning smell with longer usage
Planning to purchase this model?
Check Price on Amazon
2. SYSKA Hair Dryer HD1610 with Cool and Hot Air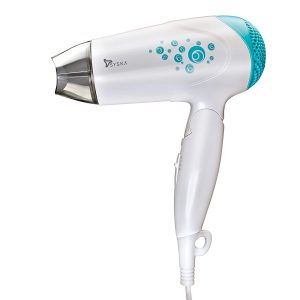 The SYSKA Hair Dryer gives your hair a perfect conditioning for smooth, shiny and freeze free hair. The machine is specifically designed to keep the hair soft. It has an overheating protection for a safe hair drying experience. The machine also has a compact design that makes it easier to handle and store.
Specifications
1200 watts heat balance technology
Overheating protection
2 speed setting
Foldable handle for easier transportation
Uniform temperature
Pros
2 speed function for extra care
Foldable design for portability
Comes with overheat protection
Low noise level
Cons
Cool air function gives out warm air
Planning to purchase this model?
Check Price on Amazon
3. Havells HD3151 1200W Powerful Hair Dryer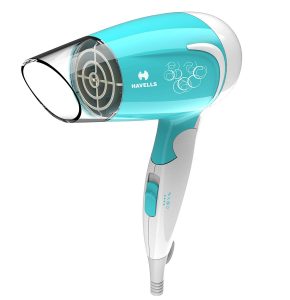 The hair dryer allows you to dry and style your hair to keep it beautiful and healthy. The machine has features that protect the hair against excessive heat. The light and compact design makes it easier to use and transport.
Specifications
1200 watts for gentle drying
2 years warranty
3 temperature settings (hot, warm and cool)
Double protection against overheating
Concentrator with fixed nozzle
Honeycomb inlet designed to avoid tangling of hair
Pros
Heat balance technology
Long power cord
Comes with a storage hook
Foldable handle
Cons
Not suitable for rough hair
Planning to purchase this model?
Check Price on Amazon
4. Nova NHP 8100 Silky Shine 1200 W Hot and Cold Foldable Hair Dryer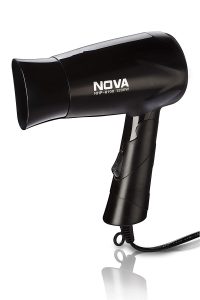 The hair dryer from Nova can help you achieve salon like hair styling even without getting out of your house. It has a unique conditioning technology that will ensure your hair is well protected during styling. It is easy to fold the machine after usage. The hair dryer also has ThermoProtect temperature setting that provides a shine and conditions the hair.
Specifications
1200watts for gentle drying
Hot and cold feature
1.8m cord length
2 heat setting for careful drying
Overheating protection
Pros
Foldable for easier storage
Comfortable to use
Compact design for easy handling
Cons
Gets hot quickly
Makes noise during operation
Planning to purchase this model?
Check Price on Amazon
5. CHAOBA 2000 Watts Professional Hair Dryer 2800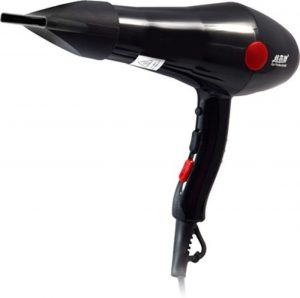 The hair dryer has a balanced heating feature which helps to maintain the temperature and ensure even distribution of heat. With the machine, you can easily adjust the temperature depending on your styling needs. It has an ergonomic design that makes it easier to use. The machine has a cord length of 2.0 meters.
Specifications
Patented heat shielding technology
Artistic ergonomic design
Three heat setting and 2 speed setting
Special rubber cable protector
Pros
Does not emit excessive heat
Quality built
Impressive performance
Cons
Produces a burning smell after long usage
Planning to purchase this product?
Check Price on Amazon
Best Hair Dryer Brands in India
When searching online, you will come across different types of hair dryer brands that vary in terms of affordability, versatility, the technology used among others. But like these features different from one machine to another, hair dryer brands are also not the same. It is only a few manufacturers that are known to offer high quality hair dryers. Here is a list of the best five hair dryer manufacturers in India.
Philips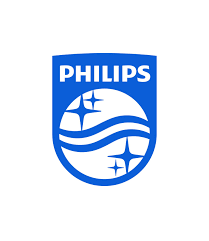 Philips has been around for ages! Most of the Philips hair dryers have a feature that diagnoses the hairs moisture level and adapt to the temperature that won't hydrate the hair. The hair dryers are powerful, but not risky to use. They also have flexible speed and dry setting. This makes Philips hair dryers a perfect tool to use for both individuals and professional stylists.
Syska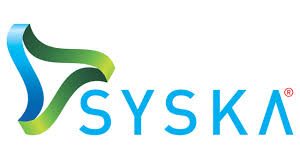 A modern hair dryer is more effective than other tools that only speed up the hair drying process. Syska produces useful hair dryers that are also sleek, stylish and safe to use. They are a perfect alternative to cheaper brands that are noisy, bulky and can expose you to electrical hazards. Hair dryers from Syska are designed to shorten the styling process and make it easier to soften the toughest hair.
Nova


The company also produces hair dryers that can drastically reduce the time spent on your hair. Nova uses innovative technology to ensure that the hair dries within a short time. The hair dryers can eliminate static and freeze to achieve a perfectly smooth and silky hair. They are also built to last and with proper care, you can use the hair dryers for as long as you wish.
Havells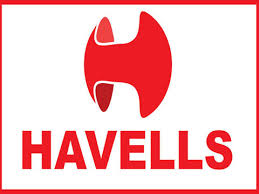 Havells is also known to manufacture hair dryers that stand out. The tools are specifically designed to provide optimum level of airflow that quickly dries hair. Havells hair dryers are an easier way to get smooth and easier to maintain hair. They also ensure uniform distribution of heat that prevents hair damage.
Types of Hair Dryers
When it comes to styling and blow drying hair, finding a quality and highly efficient hair dryer is the best thing you can do. There are different types of hair dryers depending on the technology used, material among other elements. Here is a short description of the hair dryer types available in the Indian market
Ionic Hair Dryer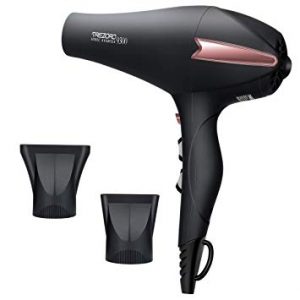 Ionic hair dryers are either made of ceramic or chrome. They can also be a combination of ceramic, tourmaline and titanium. One advantage of ironic hair dryers is that they dry hair very quickly. The tools produce negatively charged ions that break down water molecules and seal cuticles to prevent moisture loss.
Ceramic Hair Dryers
Just like the name suggests, these hair dryers are made of ceramic clay or porcelain material. These materials provide an even heat that does not damage the hair. They also emit infrared heat that penetrates through the hair and lock moisture. Ceramic hair dryers also get heated up quickly. They are suitable for both styling and drying.
Tourmaline Hair Dryer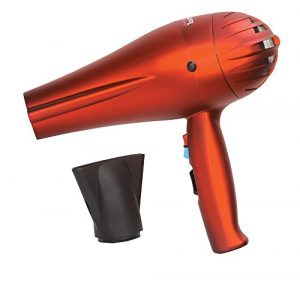 Compared to other types of hair dryers, the ones made with tourmaline are quicker and more effective. They are also safe to use. The hair dryers generate heat gently and equally to ensure that your hair does not get damaged when styling or blow drying.
Titanium Hair Dryer
With these hair dryer types, the heating coil is made of titanium metal. They are also quicker to use. However, these hair dryers are not recommended for thin and small hairs. This is because the generated heat can easily damage light hair.
Best Hair Dryer Buying Guide & Tips
The best hair dryers should be light, easy to use, work quietly and dry the hair quickly. If you gamble with your choice, you may end up buying a poor quality product that will leave your hair full of static. Here are some of the important features to look for in a hair dryer
Wattages
The power of a hair dryer is calculated in watts. The drying time will depend on the wattage of the product. Choosing a hair dryer with a higher wattage will reduce the styling time and wont expose the hair to excessive heat. Their hair dryers can also work well for different types of hair.
Metal Used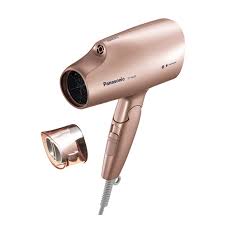 We have already discussed the different types of hair dryers above. These hair dryers are categorized according to the type of metal used. Metal heating coils generate uneven heat that can easily damage the hair on high temperature. When choosing a hair dryer, try to find one made of tourmaline, ceramic or titanium. These metals are known to generate even heating that reduces hair damage.
Weight and Size
Styling hair can be a slow and tedious process. A bulky tool will only add weight to these frustrations. If you want a handheld dryer, ensure that you go for lighter models that are easy to use and store.
Technology Used
Modern hair dryers are designed with the latest technology. They come with unique features that make it easier to style the hair without damaging it. These hair dryers are also easy to handle compared to the older models.
Heat Control Settings
Exposing your hair to high temperature will end up damaging it. When buying a hair dryer, check for heat control settings. You can then select these settings depending on your hair needs.
You can check out other additional features on hair dryers in the video below:
(Credit: TDM Style)
Cool Shot Button
This button provides cool air once you finish drying the hair. The work of cold air is to seal the cuticles and boosts shine.
Frequently Asked Questions about Hair Dryers
When you feel that a hair dryer is the best tool for you, there are also a number of questions that might need to know. Here are the frequently asked questions on hair dryers.
Why should I use a hair dryer
Hair dryers keep your hair hydrated, which helps add volume to the hair. They also make it easier to style and manage the hair.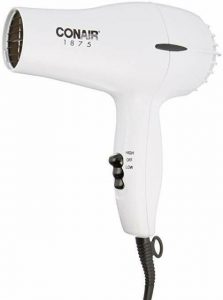 Can I use a hair dryer daily
Frequent use of hair dryers can lead to breakage, split ends and brittle hair. You should therefore avoid daily usage of the machine.
Do hair dryers help hair grow?
No. it however makes the hair healthy and easy to style.
Which precautions should I take when using a hair dryer?
Avoid exposing the hair to high temperatures
Only use the hair dryer when it is necessary
Ensure that you purchase a high quality product
If possible, let a professional style the hair for you
Can I find a quality and affordable hair dryer?
Yes. With proper research, you can easily find a highly efficient brand at an affordable cost
Conclusion
Manufacturers offer different types of hair dryers in India. Finding a product with a combination of different types of technology can be a good option if you want to achieve soft and manageable hair. Such hair dryers also work within a short time. No matter what your requirements are, ensure that you invest in one of the best hair dryer in India from the list above to avoid future frustrations.