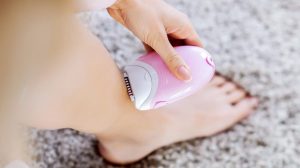 Epilators are advanced electrical device used to remove hair by mechanically clutching hairs and plucking them out quickly. They are portable and quite handy and you have silky smooth skin for weeks. With so many different models and brands, you will surely be confused and would want to know which one will be best epilator in India for your needs.
They come with various features and accessories to meet different needs and body types. I will certainly not claim that epilating is going to be a painless process but after certain uses the pain will be a lot lesser.
5 Best Epilators in India – Reviews
Removing hair is a personal choice and many women these days are opting for epilators over traditional waxing and shaving. Before you choose an epilator you need to focus on the features and the factors. Therefore we have picked the top 5 best epilators in India to help decide and make the right choice.
1. Philips BRE200/00 Satinelle Corded Essential Epilator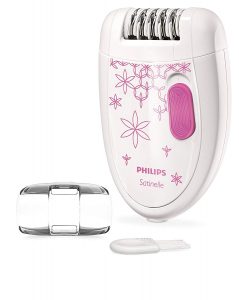 Philips is on a roll with lots of new launches in India. It has just one setting and very easy to figure out and super easy to use. It is made of sturdy high quality plastic, and has a nice gripping. The effects are just as great as waxing so you will have smooth skin for many days. It comes with an adaptor and not battery operated.
Specifications
Can Remove 4x shorter hairs than wax (0.5 mm)
Comes with a cord, not a cordless epilator
Provides 4 weeks hair free smooth skin.
Easy hair removal with superior grip
Gentle for delicate sensitive areas.
2 years warranty
The Voltage adapter is as: 13 V / 400 mA
Planning to purchase this model?
Check Price on Amazon
2. Braun Silk-Epil 7 7-561 Wet and Dry Epilator Epilator with 8 Extras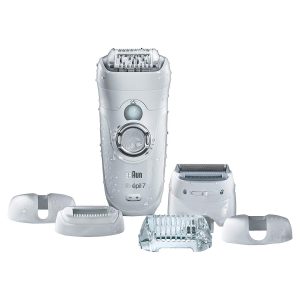 The Braun Silk epil 7 7-561 Epilator is designed in a precise way for dual wet & dry operation. Thus, it guarantees an irritation free experience in the shower. This epilator removes even the shortest, finest hairs, right down to 0.5 mm long.
Specifications
The 40 Close-Grip tweezers efficiently remove hairs as fine as a grain of sand (0.5 mm) for up to four weeks for smooth skin
Epilation will be painless almost.
This device is 100% waterproof making it easy to use even in shower.
Planning to purchase this model?
Check Price on Amazon
3. Braun Series-3/3270 Epilator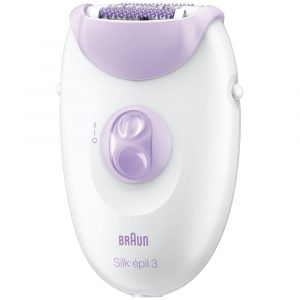 The Braun Silk-Epil 3 3270 epilator carries several features to minimize pain and provide its users the most stupendous epilating experience. So this epilator can be said to provide the least painful with the most efficient epilating experience.
Specifications
Comes with smart light function
The 20-tweezer system allows to remove hairs from the roots.
Comes with 3 extras: A shaver head, a trimmer cap & a massage cap
The 2 speed settings.
Mostly Recommended for leg and body
Contains a 12V adapter
Planning to purchase this model?
Check Price on Amazon
4. Kemei KM-280R Rechargeable Shaver Epilators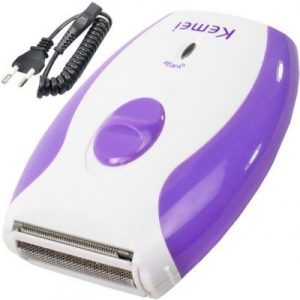 Another up to mark product providing an excellent shaving quality even in sensitive parts. It steadily clasps and removes the tiniest hairs from your skin. The shaver head, allows you to use it on face, underarms, and private sensitive parts.
Specifications
Inch perfect trimmer
Beautiful design and expert skin friendly
Recommended to charge the device for 8 hours before use
Planning to purchase this model?
Check Price on Amazon
5. Philips BRE245/00 Satinelle Essential Corded Compact Epilator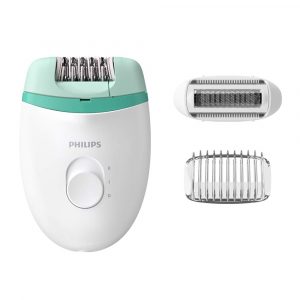 Phillips never fails to please its customers due to its remarkable quality products admired worldwide. Phillips BRE245/00 comes with an excellent epilation system which provides more than just smooth skin. The speed settings assist to pluck even the imperceptible tiny hairs.. Rounded shape provides remarkable gripping which fits perfectly in your hand. Top washable head to ensure hygiene.
Specifications
Efficient epilation system pulls out the hair from the root
2 speed settings to grab varying hairs of different size.
Great gripping for foremost handling.
Head can be washed to ensure hygiene.
Planning to purchase this model?
Check Price on Amazon
Best Epilators Buying Guides and Tips
Epilating is so easy that you can sit back, relax and watch your favorite TV show simultaneously which having to worry about the cuts and nicks. We have highlighting few points to consider before you invest in an epilator.
Budget
Epilators starts somewhere between 1400INR-10000INR. The more the features present, more the price.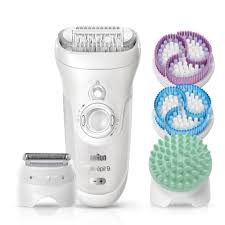 Speed
Some epilators come with customized varying speed allowing you to pluck even the tiniest of hairs to provide silky and smooth skin.
Noise
Some epilators can be noisier than the other, therefore it is better to consider even the noise factor when narrowing down the search. As they can be a bit irritating if noisy.
Light
Light can be an added feature. It ensures that you epilate even the tiniest of the hair for optimum results.
Frequently Asked Questions (FAQs)
If you are new to epilating you will certainly have many questions regarding how it works and performance. We have addressed a few questions to help you make a sound choice.
How long the effect of epilating hair removal last?
It varies, depending on the hair growth. However on an avg , you can be hairfree upto 3 weeks .
Which is more painful, Waxing or Epilating?
To be honest waxing is a lot more painful than epilation. Although epilating may hurt a little bit in starting, but after regular uses the pain certainly decreases.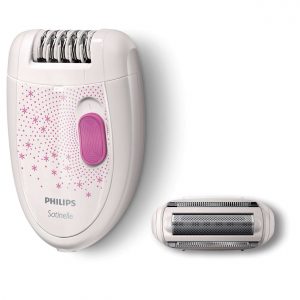 Does hair growth rate gets reduced due to epilation?
As per consumer reviews and studies, it is shown that each time you epilate the hair they become much lighter and thinner than the last time as hair growth is reduced and hence it is easy and less painful to pluck hairs in the next cycle.
Can epilation change my skin tone from fair to dark?
No it won't. The only problem people face is the uncomfortable pinch during the first time but with time is feel nothing. So it is unlikely that it will make your skin dark.
Conclusion
In an era of beauty where every woman wants to shape herself in the most beautiful way, best epilator in India render an interesting and an easy way of doing so. No doubt these are one handy products one can make use of effortlessly.